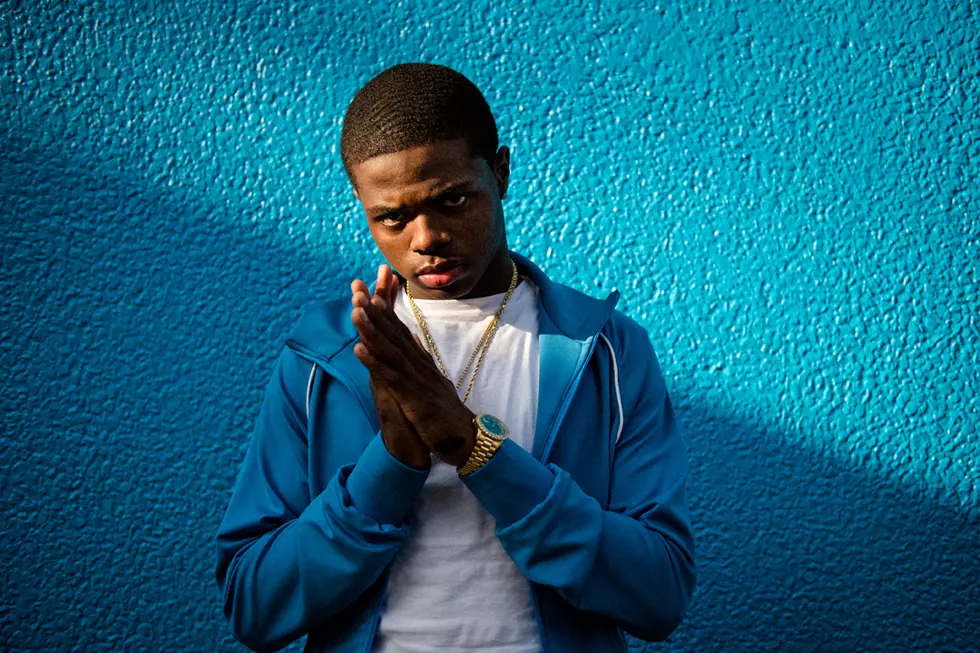 The Break Presents: TJ Porter
Ryan Jay
TJ Porter is leading Harlem's next hip-hop renaissance. Following an injury that sidelined his emerging high school basketball career and the murder of his best friend, the 19-year-old rapper redirected his attention and started to fully focus on making music. TJ's uncle steered his early musical tastes, serving up a steady diet of tracks by New York legends like The Notorious B.I.G., 50 Cent and Nas. Yet TJ began building a buzz of his own after releasing tracks like "Tricky" and projects like We Gone Ball: The EP.
Now signed to Def Jam Records, TJ Porter plans to represent his hometown in an authentic way. He's already blessed a couple of offerings from Def Jam's Undisputed compilation. The slender spitta followed up by dropping his debut project, Voice of the Trenches, just in time to soundtrack summer cookouts and block parties throughout the city where music's most popular genre was birthed.
Fourteen tracks deep, the project shares the name of Porter's moniker. It features the single "Do You Care?," which has been viewed more than 1 million times on YouTube, as well as the hometown anthem "Harlem," the heartfelt "True Feelings" and the Calboy-assisted "Flooding the Streets."
Get to know TJ Porter, who is slated to take the stage during the first-ever Day N' Vegas Festival later this year, a little better in XXL's The Break.
I grew up listening to: "The Notorious B.I.G., Nas, Ne-Yo, Chris Brown. I'm still growing up. I say Meek [Mill], too. Meek is a big influence. 50 Cent, too. That was my nigga."
My style's been compared to: "I don't know. I stay away from stuff like that. That starts competition."
My standout records are: "'Do You Care?,' 'Tricky' and 'Harlem.'"
My most slept-on song is: "Probably 'Put You On.' It was fire. I don't know why it was slept on. I'm still surprised. The snippet went viral. The song did alright, but it ain't OD. It was suppose to OD."
My standout moments to date have been: "Everything to me. I was playing ball with Meek Mill, Lil Durk and Gunna. I started a riot once. They had to shut the park down."
Most people don't know: "That I'm a G.O.A.T.—they will learn real soon."
I'm going to blow up because: "I work hard and I'm consistent."
I'm going to be the next: "TJ Porter"
See Photos of Every XXL Freshman Ever Inducted Into the Freshman Class Over the Years