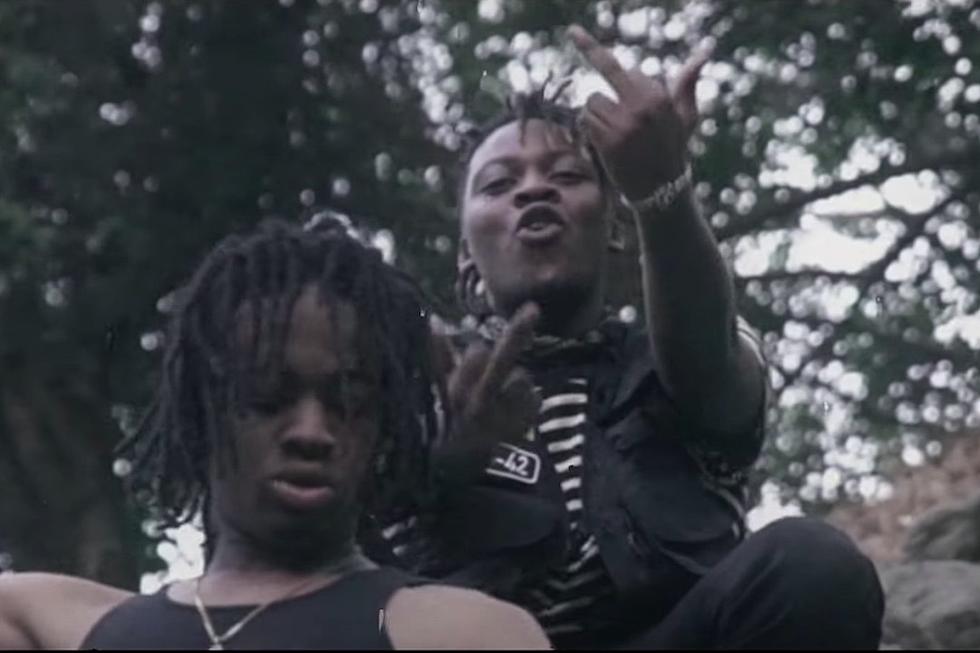 Thouxanbanfauni and Uno The Activist Go on a Trippy Hike in "Act Up" Video
Cole Bennett via YouTube
Fresh off the release of his recent project, The Ex Files, Thouxanbanfauni teams up with Uno The Activist to drop the visuals for their joint effort "Act Up." The two frequent collaborators unveil the trippy visuals, which features them taking a hike in the woods, incorporating some psychedelic scenery and syrup-infused imagery.
The Atlanta-raised rappers deliver their melodic verses over the trap-influenced beat and become one with nature as they explore some of the surrounding grass areas and pond, and even light up a blunt or two along the way to keep the vibes going in the Cole Bennett-directed clip.
If you recall, Thouxanbanfauni dropped his The Ex Files mixtape, which contained 16 total tracks, in mid-October. He teamed up with Uno The Activist on "Misleading" off the project, and also had another feature from 2GramCam on "Miss Me."
Watch the official music video for Thouxanbanfauni and Uno The Activist's "Act Up" record below.
See New Music Releases for November 2017