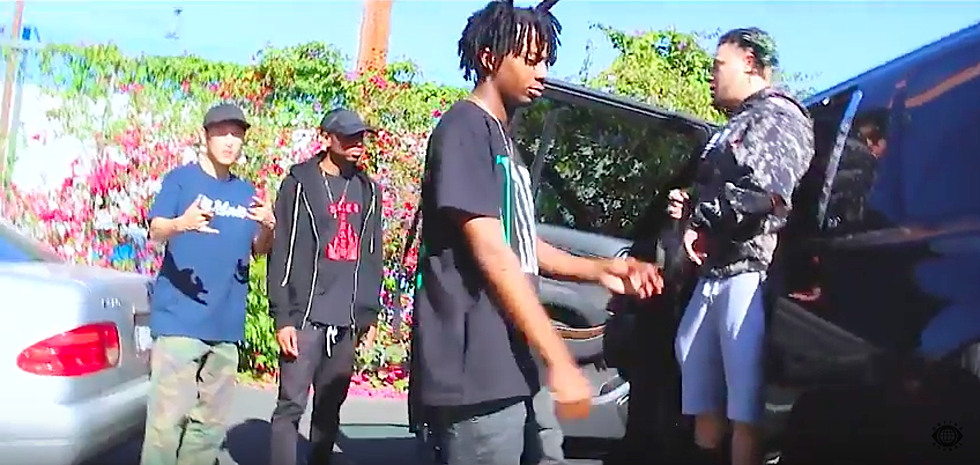 Thouxanbanfauni and Reggie Mills Drop "NASA" Video Starring Playboi Carti
Uniiqz Global via YouTube
Atlanta rapper Thouxanbanfauni links up with Reggie Mills to drop their new video "NASA" featuring an appearance from fellow Atlanta phenomenon Playboi Carti. You can watch the visual above.
Mills tells XXL he was introduced to Fauni through a mutual friend on the east coast a couple years ago. They got into the lab together that very same night and have been collaborating ever since. ""We were at the studio in L.A. and everybody was vibing to the song ["NASA"] when we played it so we decided to shoot the video on the spot."
Fauni just dropped his new mixtape Heavy Weight Champ the other week. Shortly after, he rolled up to Yams Day as a performer, but when he wasn't let in, a scene erupted and he was arrested by NYPD. He was later released.
Watch the new video for "NASA" above.
20 of Your Favorite Rappers Naming Their Favorite Rappers