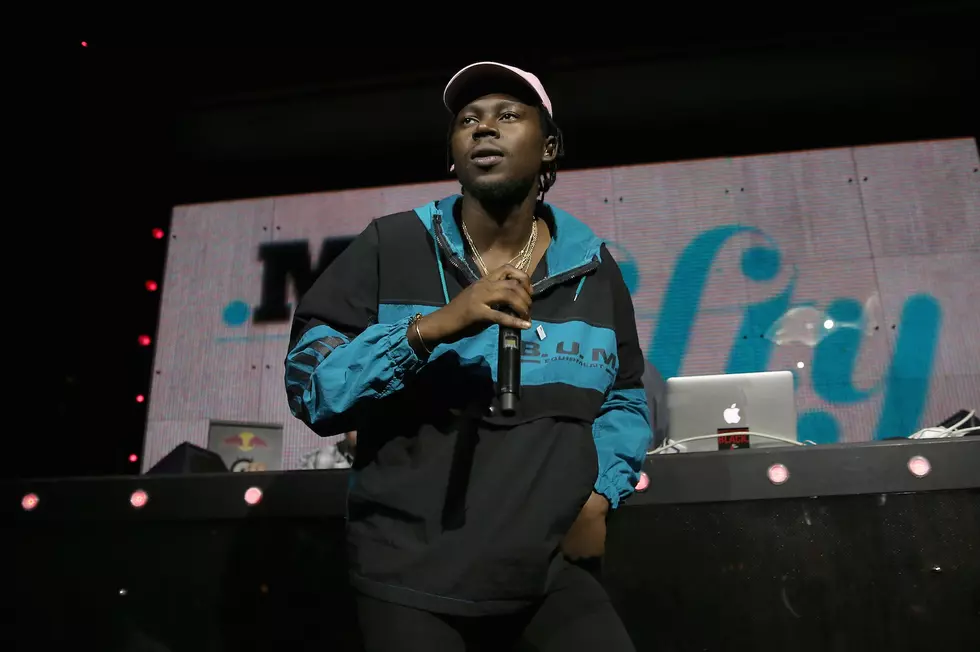 Theophilus London Teams up With Social Media App Clapit
Neilson Barnard/Getty Images for Grey Goose
Theophilus London teamed up with social media app Clapit to launch an open call for today's music talent. Participants can upload their videos to the Clapit app for the chance to not only meet, but also get mentored by, London himself.
"My partnership with the app wasn't about the single ["Revenge"], it was about me wanting to reach out to those obscure kids that I can't reach out to on any other social media," he said to Billboard. The rapper recently dropped "Revenge" featuring Ariel Pink last week.
Clapit is an interactive mobile network designed to support rising artists by allowing them to upload short clips of their talent to the app and the best videos uploaded receives a "clap," heightening the chances of gaining global recognition. The highest clapped video for the open call will win the chance to meet London.
"I have been blessed with amazing mentors throughout my career so I look forward to being able to discover and acknowledge some of the country's most promising young talent on Clapit," said London. "It's an authentic community of creatives, where we can support talent together. We're out here scouting emerging artists, talents looking for their big break."
"This open call challenge is a fantastic opportunity for Clapit users to get real feedback on their work from a musical icon – and one will be spending a day in New York City with Theophilus in the studio," Paul Bedwell, Clapit co-founder and CEO adds. Co-founder and CMO MaryJane Bulseco agrees, "These are the kind of opportunities emerging talent are looking for, along with the support of a community – and this is what we offer on Clapit."
18 Rappers With Interesting Middle Names