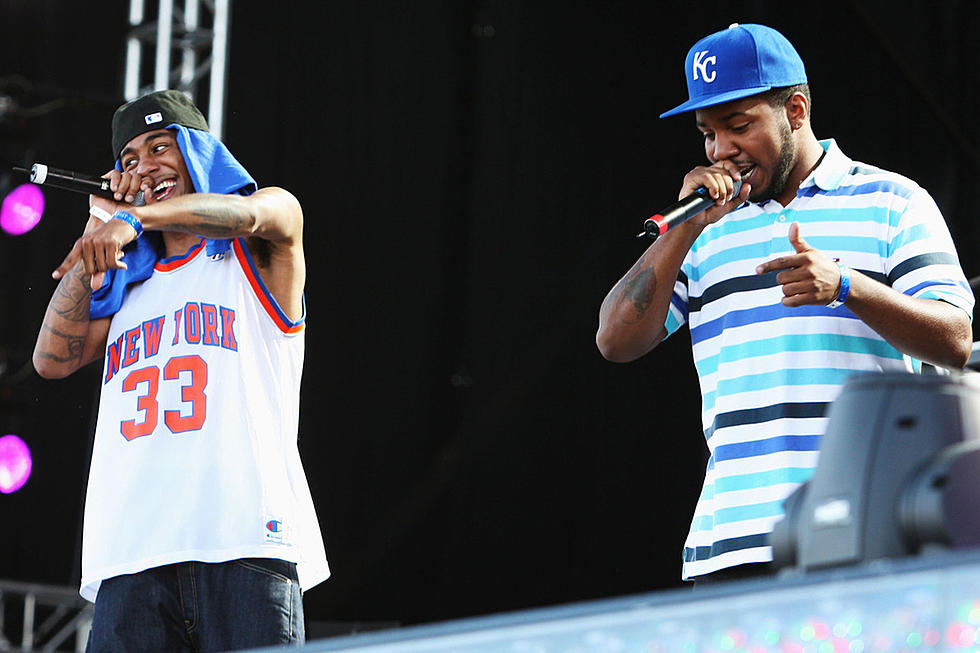 Bryan Bedder, Getty Images
The Cool Kids have reunited. Chuck Inglish announced the return of the acclaimed duo this afternoon (July 13) on Twitter.
"I called Mikey and realized nothing would feel better than us being the originators again," he wrote. "The Cool Kids are back for real."
The Cool Kids have been on hiatus since 2012. In the subsequent years, Chuck Inglish and Sir Michael Rocks have been working as solo artists. The duo's last release was the 2011 album When Fish Ride Bicycles.
"The hiatus is over," Chuck Inglish said. "We missed being us. We refuse to let people down and not be the actual group. We been through too much. So prepare for things to go back to they were supposed to be. The Cool Kids together is what is right in the world. It's on."
While The Cool Kids' return appears to be legit as a press release has been issued, the duo claimed to be ending their hiatus in 2014. Chuck Inglish even announced an album titled Shark Week which never came to be. Inglish's latest statements are much more detailed than the tweets he sent out two years ago though.
"We really felt like we hadn't really finished what we started," the rapper said. "They took our styles and ran off. We coming back for it all. Once I drop this album I just finished... We go to work ASAP. And Boldy is free. Everything is lining up."
The Cools Kids have let the world know they're back to reclaim their spot in the rap game. XXL will keep you posted on their next move.
50 Great Albums From Rappers With Poetic Flows