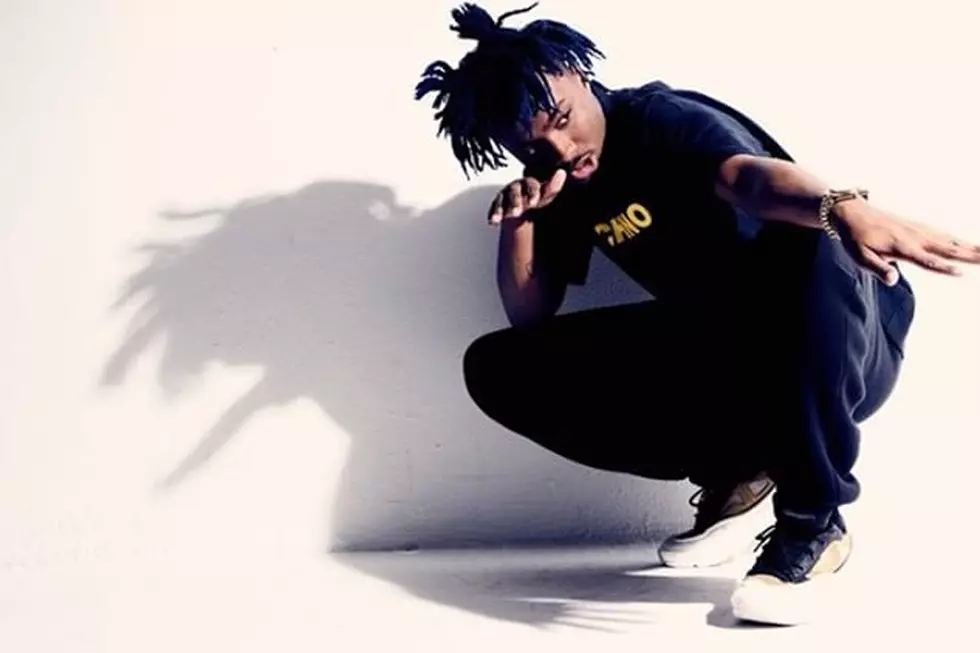 The Break Presents: LouGotCash
Universal Music Group
Southside Jamaica, Queens has bred a plethora of revered hip-hop artists. 50 Cent, Nicki Minaj, Waka Flocka, Lost Boyz and Onyx all went on to make a name for themselves with their hardcore rhyming skills. The hometown of these infamous rappers is one of the few in New York City that still rings bells in the rap industry.
There's a new kid on the block, and he goes by the name LouGotCash. It's as if his path was destined almost, being that his father is Pretty Lou from Lost Boyz, but it was his brother, Rico Danna, that truly inspired him to take music seriously. "He really made me wanna rap," he tells XXL.
LouGotCash brings a distinct style to the new era of hip-hop, one not many would initially think of given his rough stomping grounds. "It's like that new sound," Lou explains. "But it's kind of unexplainable, because I'm real versatile. That's why I can't wait to drop my music, so people can understand it's not one sound I have."
After his single "Pipe Down" created a buzz for him in the early half of 2016, DJ Self—who Lou calls the "big homie"—tapped him to be a part of Gwinin Entertainment, where he's flourished ever since dropping his mixtape, That's A Great Name, last December. Now, LouGotCash has a deal with Republic Records, and with the success of his latest track "Make 10," it looks like Jamaica, Queens is set to have a new trophy winner. Even 50 Cent, the resident "Southside Bully," is a fan. He recently got in touch with Lou and told him to continue grinding because he enjoys what he's doing.
These days, LouGotCash has been cooking in the studio with artists such as PnB Rock and Blac Youngsta as he prepares for his forthcoming mixtape, Louniversal, set to drop at the end of the year. With his drive and a team of heavy hitters behind him, 2018 is looking pretty bright for the young rap star.
Find out more about LouGotCash in XXL's The Break.
Hometown: Southside Jamaica, Queens
I grew up listening to: "I grew up listening to a lot of Lil Wayne, Future. 50 Cent, of course, being from Queens. [Rico] Danna. A lot of home team music, too."

My style's been compared to: "A lot of people compare me to Lil Wayne. A couple people compare me to Lil Uzi [Vert]. Somebody told me Nas, but I think they were just talking to talk [laughs]. I get Lil Wayne a lot, mostly because of the content."

Most people don't know: "I had to move away. I lived in Georgia for seven years [because of] a couple problems I got into here at school and stuff. I was 14."
My standout records to date have been: "'Pipe Down,' [and] of course 'Make 10.' I [also] got a song called "Lay Lay Right" that stands out a lot to people."

My standout moments to date have been: "Performing at Powerhouse. Also signing a deal, that was big."
My goal in hip-hop is: "To sell a platinum album."

I'm going to be the next: "Drake. Drake's the GOAT. The best to ever do it in my eyes."
Standouts: That's a Great Name
"Pipe Down" Featuring Remy Boy Monty
See 21 of Hip-Hop's Biggest First-Week Sales in 2017 (So Far)