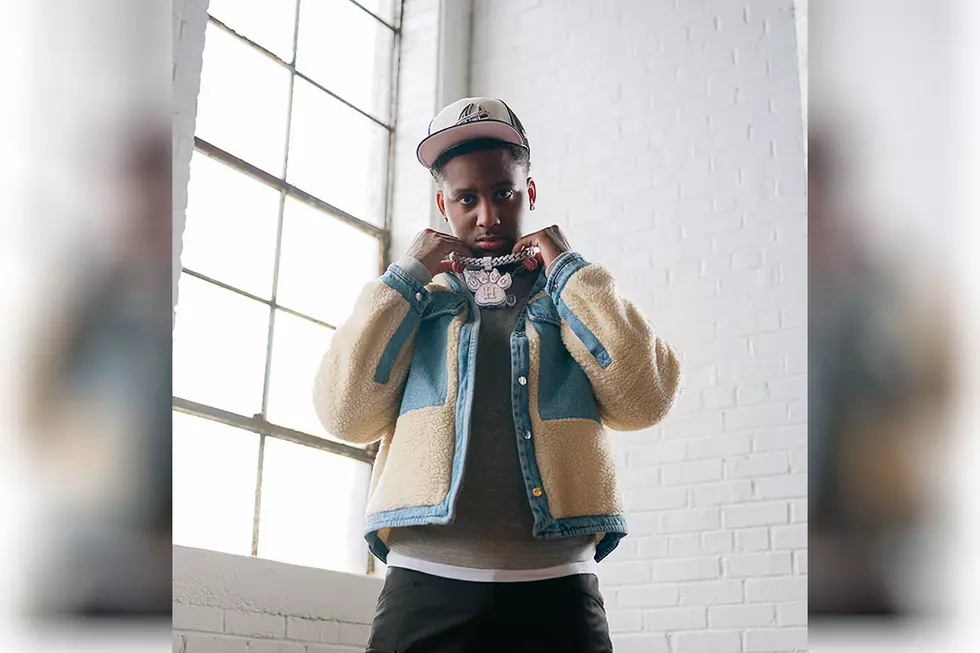 The Break Presents – 21 Lil Harold
John Cannon
Look around, there's a changing of the guard going on in Atlanta's rap scene right now. With a profile that continues to rise on the daily and a signature sound that's applauded within the city and beyond, 21 Lil Harold is on pace to swipe one of those top spots. Over the last couple of years, The Slaughter Gang affiliate has been climbing the ranks with records like "Savage," an early glimpse at how potent his creative bag can really get. According to Harold, he has yet to reach his final form, but with loads of potential, he'll continue pushing his pen with authority.
21 Lil Harold—a descendent of Atlanta's rugged and respected East Side—fell in love with hip-hop the day that his father put speakers in their trunk. The opulent stylistics of southern artists stuck with Harold growing up and around 2015, he channeled that energy by appearing on his first track "Whoa" with Lotto Savage and 21 Savage. From there, many folks encouraged Harold to continue making music, though he wasn't convinced until he realized that rap was a better route to survival and success. Upon that awareness, his career really started to take shape in the next decade. After releasing his inaugural EP, Keep it 21, in 2020, Harold followed up with Larry in 2021 and a deluxe edition in 2022. Both Larry iterations housed his breakthrough records "Muffin [Freak Hoe]" featuring Latto and "Savage," one that beat through strip clubs and another that moved through the streets like tires.
More recently, 2023 has only just begun but it's already looking promising for Harold. Now, he has the major label backing of Epic Records, thanks to the unavoidable motion of Slaughter Gang. Plus, he's scorching off the early January release of After The Curse. Heard on standouts like the 21 Savage-assisted "Ain't On None," "Robbin Season" and "Damn" with G Herbo, the project illuminates Harold's slick cadences and his unique brand of stick talk. His ear for hypnotic production also adds to an artistic formula that refuses to wane.
During the press run for what feels like his best project to date and ahead of what should be an active year, 21 Lil Harold stopped by The Break: Live to discuss his origin point as an act, his brotherhood with 21 Savage, his career goals and a number of other things. Peep the full interview below.
Follow 21 Lil Harold on SoundCloud and Instagram.
"Ain't On None" featuring 21 Savage
"Robbin Season"
"Damn" featuring G Herbo
"Savage"
After The Curse
See the SoundCloud-Era Rappers Ranked on Current Impact