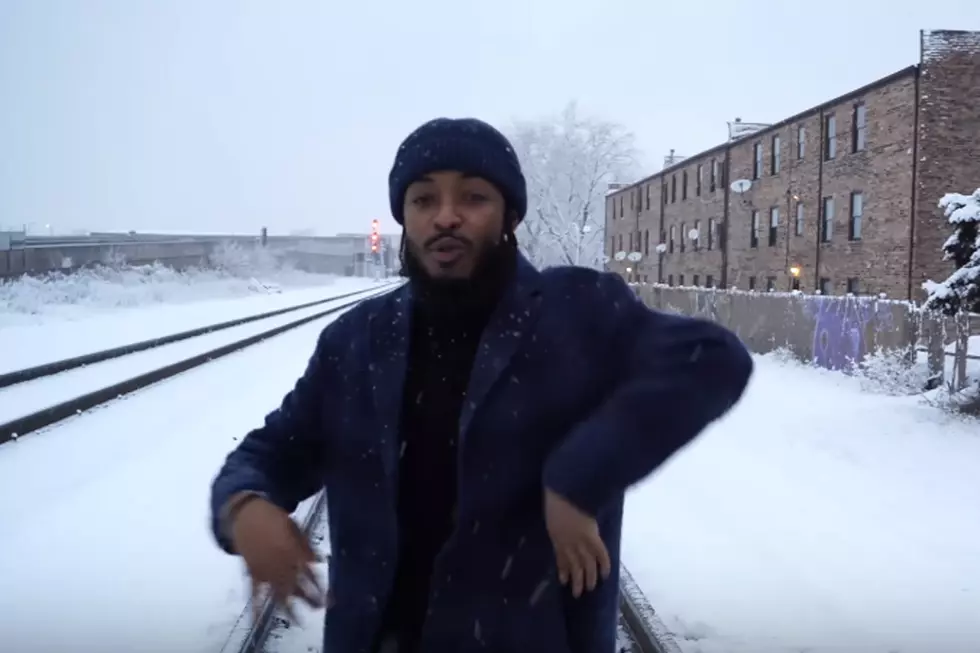 The Boy Illinois Takes It to the Windy City in New "Othello" Video
TheBoyIllinois via YouTube
Following the release of his nine-track LP, Windy, The Boy Illinois returns with a new video for his newest single "Othello."
In the Vernon Vision-directed video, the Chi-town native sets the scene on a rough, gritty Chicago train track, delivering major metaphors and references. Produced by J.Mixx, the song, named after Shakespeare's tragedy, features ruthless bars hinting at a personal betrayal similar to the 17th-century story.
"This The Wire, season two/All that hatin' seasonal 'cause they gon' always buy when it's l-o/With the strings attached like Geppetto/That's what you get for switching sides like Othello," Illy spits. "Othello shows him stepping up to the plate, while proving he can go bar for bar against the best.
The Boy Illinois is demonstrating that it is, no doubt, "Illi Season" as he prepares to release two albums, Road Winds and Home Court Advantage, sometime this year. "My progression and my career has been upward. It's been a little slow tortoise pace, but everything's been picking up where it's supposed to be at," he told XXL in an interview earlier this year.
Illy has been making moves outside of the industry as well. When he's not in the booth, the "Cool" spitter serves his community as an assistant teacher at Betty Shabazz International Charter School. When he visited the XXL office, he revealed how he helps kids' with a bit of a morale boost. "We just started Pizza Fridays, where we just pull up on a high school every Friday," he shared. "It's a morale booster. We have the resources to do stuff like this, so we just do it."
Watch "Othello" below, and be on the lookout for more new music from The Boy Illinois.—Jake Deven
Check Out the 2018 Hip-Hop Music Festivals You Need to See