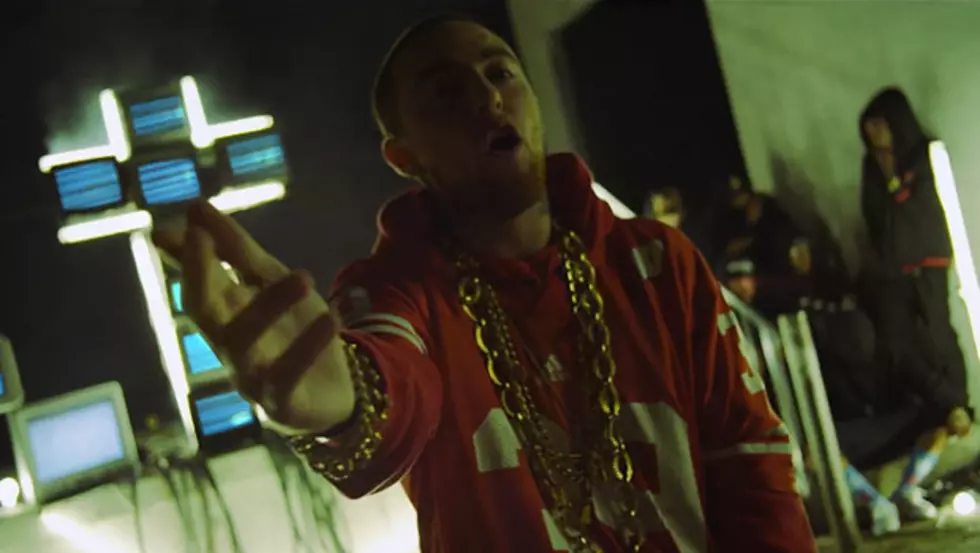 The Best Music Videos Of The Week, 6/9-6/15
This week's best music videos find Mac Miller getting crazy with a very insistant priest while Alexander Spit takes a trip to the beach. At the same time, underground acts like Malik B and Mr. Green, as well as Von Pea, come through with well shot visuals for their latest songs.
Check out the full list of the best music videos of the week.
Mac Miller - "Watching Movies"
Mac and longtime video director Tree J get weird with the visuals of "Watching Movies" from Mac's forthcoming Watching Movies With The Sound Off. From demon-eyed goons to crazed preachers to even a few twerking ladies, Mac goes in for craziest possible images.
Add-2 - "Leave A Message"
Add-2 keeps in stark and simple in his video for "Leave A Messgae," opting for a clean black and white instead of the standard lights flares and wild color schemes. It an effective approach, allowing for Add-2 message to ring through more clearly.
Alexander Spit - "Black Magic On Blue Magic"
Alexander Spit re-teams with Jason Goldwatch for a second trippy video for "Black Magic On Blue Magic" from his A Breathtaking Trip To That Otherside. This video succeeds by employing disparate shooting techniques for the video's two individual parts.
Von Pea & Aeon - "Pessimistic"
Von Pea and Aeon make good use of Pea's Brooklyn environment and a nifty split screen image for their latest video. Although it's shot rather simply, the actions going on in the frame perfectly match the song's low-key vibe.
Malik B & Mr. Green - "Devil"
The video starts ominously enough with some clean slow motion shots of Green and Malik. However, it quickly shifts to a nuttier pace, complete with distorted and doubled shots.