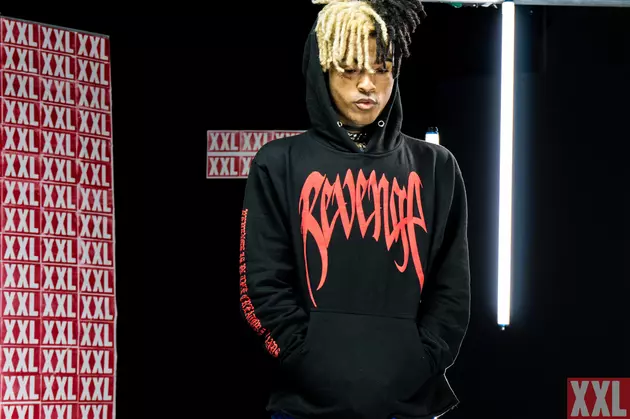 Teenager Arrested for Playing XXXTentacion's "Look at Me" During Church Service
Travis Jones for XXL
XXXTentacion's music takes you back to a place of teenage angst and rebellion, especially when played at high volume. As that may be, to hear the 17 rapper's songs in a church full of worshippers would probably be the last place most would expect, but two Canadian teens decided to try it out, anyway. One was arrested in the process.
According to the Brampton Guardian, two young, "well-dressed" men took it upon themselves to interrupt an evening mass last Wednesday, Aug. 9. at St. Eugene Mazenod Church. Witnesses say the they came in through a side door around 7:40 p.m., with one making his way to the microphone to blast XXXTentacion's biggest single, "Look At Me," on his cellphone. Members of the congregation were fearful of what would happen next and called the police, restraining one of the teens until they arrived. Resident Peter Maka emailed the Brampton Guardian and wrote the incident was "unprecedented and has shook our community," with hopes that the news would be picked up nationwide.
The 16-year-old who was held by the church has since been charged with mischief to religious property, disturbing a religious service and breach of recognizance. There's currently no information on the second teen involved.
See Behind-the-Scenes Photos of XXXTentacion at the 2017 XXL Freshman Shoot