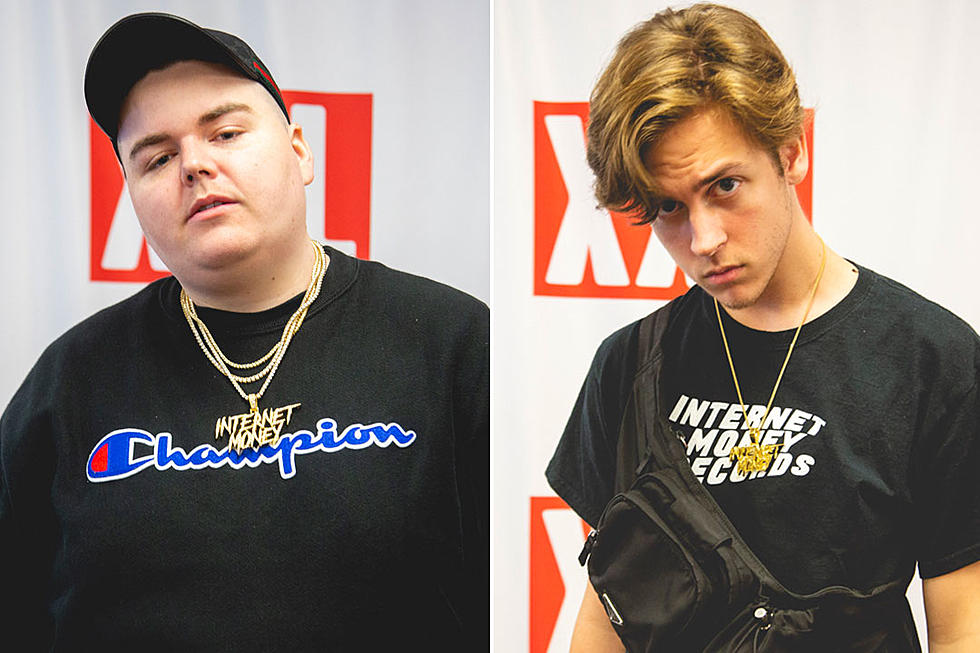 Taz Taylor, Nick Mira and the Rest of Internet Money Are Filming a Reality Series
@wheresdiggity
By now, most rap fans have heard the work of Internet Money, the L.A.-based producer collective that has produced hit singles like Rich The Kid's "Plug Walk" and Juice Wrld's current Billboard Hot 100 mainstay, "Lucid Dreams." In 2018 the crew has been all over the charts. Their next destination is the world of TV.
Speaking with XXL, Internet Money founder Taz Taylor and his fellow Internet Money producer Nick Mira revealed that they are all set to appear on a brand-new reality TV series. The show focuses on their exploits in the Internet Money mansion, which is a Taz-owned L.A spot where each member of the 15-person crew comes and goes as they please, working alongside each other to craft some of hip-hop's biggest hits.
"We just signed a deal for that shit," Taz shares while sitting in XXL's Manhattan office. "We're filming, because we got a big ass house in L.A., so it's gonna be our day-to-day, Real World meets Rob & Big type shit."
According to Taz, the show will feature every member of Internet Money, and is being worked by "the same people who do Keeping Up With the Kardashians." The show doesn't yet have an outlet, but Mira, who just turned 18 a few weeks back, says all of those things are in the works. "It's being shopped around different networks and different channels that wanna do the show," Mira says of the unnamed series.
"We're figuring out which network right now, like MTV or E!," adds Taylor. "They might even take it to Netflix."
While there isn't yet a premiere date for the show, reps for Internet Money say the plan is for a pilot to be filmed at some point this month.
94 Hip-Hop Artists Going Platinum in 2018