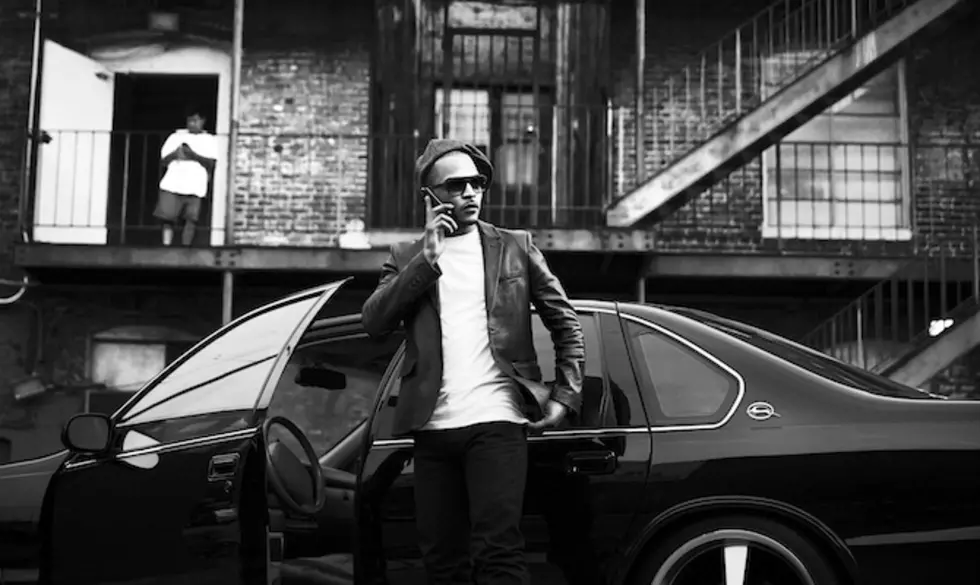 T.I. Didn't Feel Comfortable Sampling Jay Z On "Bring Em Out"
Photo Credit: James Minchin
Classic Material: T.I.'s "Bring Em Out"
Editor's Note: This story originally appeared in the Winter 2014 issue of XXL Magazine, on stands now.
In October 2004, T.I. dropped the song "Bring Em Out," the lead single from his second album for Atlantic Records, Urban Legend. With a clever hook that Swizz Beatz crafted by sampling Jay Z from his "What More Can I Say" song, the record shot up the charts, becoming Tip's first-ever Top 10 hit on the Billboard Hot 100 and getting airplay at sports arenas around the country. A decade after he first tasted the upper echelons of the mainstream, T.I. looks back at the making of "Bring Em Out."
T.I.: I remember I didn't want to make it because it had a Jay Z sample [from "What More Can I Say"] and I was like, "Have y'all cleared this with dude?" I just didn't ever want to just take somebody's voice. You know, this was the beginning of when that was made popular. This was the very beginning of when people started sampling other people's voices and taking pieces of other people's verses and putting them in hooks. Before then I think nobody but Premier was doing it.
[Jay sampling Nas on "Dead Presidents"] was more underground hip-hop popular. If you recognize, the biggest problem that everybody has with Reasonable Doubt is that it never reached a true commercial success the way it should have, you know what I'm saying? When he did it, it was popular underground, and those of us who really loved hip-hop [loved it]. But on the [charts] it was never that. So that fad, that approach to music, never caught on until after this. And I was uncomfortable with it, kinda because of the way that situation played out; Jay used Nas' voice for that record, Nas had something to say about it and then it turned into [the beef].
So at that point I was like hey, wait a minute. How does dude feel about me using his voice? I don't know if I need that. And [Swizz Beatz] was like, "Man, listen. Let me deal with Jay. You just record the song." So I went on and did the song and it was one of my biggest hits up until that point.
I don't know if I ever heard it at a game, so to speak. I mean, I know it's been licensed and used for so much, it's definitely flattering. I don't know if I have any added feeling because it's at a sports arena, you know what I mean? I know a lot of comedians and a lot of people who come out on stage and have to be introduced, they step out to it. Which is cool, man. Whatever people see fit to use it for, man, except for balancing the coffee table.