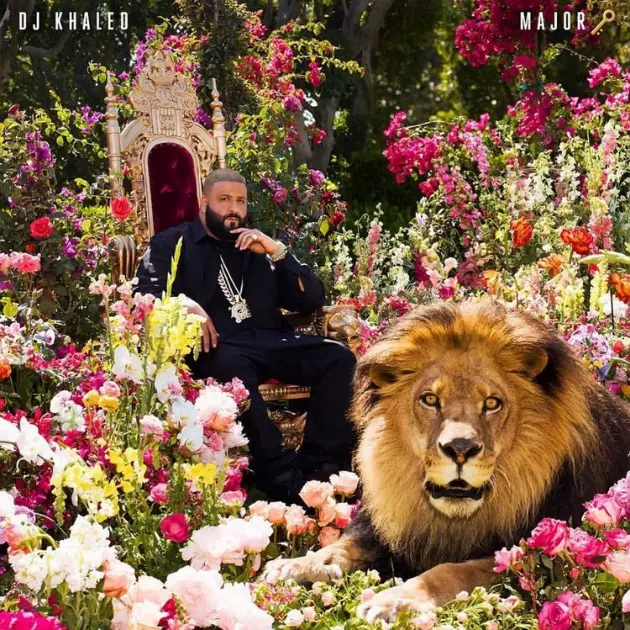 Stream DJ Khaled's 'Major Key' Album Featuring Nas, Lil Wayne, Travis Scott and More
Epic/We The Best
DJ Khaled has the summer on lock once again. Today (July 29), the Snapchat God releases his highly anticipated new album, Major Key, which contains features from Nas, Lil Wayne, Travi$ Scott and many more artists.
The 14-track project is now available for purchase via iTunes for $10.99. The tracklist is the definition of stacked: other guest verses include Jay Z, Future, Bryson Tiller, Drake, Kendrick Lamar, Big Sean, Chris Brown, August Alsina, Jeremih, Kodak Black, Wale, Wiz Khalifa, Gucci Mane, Fabolous, Fat Joe, Jadakiss, Kent Jones, Busta Rhymes, Rick Ross, YG, Yo Gotti, Jeezy and French Montana.
Congrats are in order for Khaled. The 40-year-old mogul has done it again. Nearly 10 years after the release of "I'm So Hood" and "Out Here Grindin," the Miami native is still churning out anthems for fans to bump during the summertime months.
Many of the songs on here have club potential. "I Got the Keys" and "For Free" are already doing numbers, and "Fuck Up the Club" and "Work for It" have the same hit record appeal. However, pretty much every song on Major Key would work on radio and should get played a ton over the coming months. "Nas Album Done" is easily one of the best records on the tape, boasting one of the catchiness lines ("My signature fade with the Bevel blade/That's a major key).
In case you missed it, read about how Khaled linked up with a disabled fan and gave him an official We The Best chain. Khaled superfan Christopher Alvarez suffers from thanatophoric dysplasia, a skeletal disorder that affects about one in 60,000 births. Khaled and Alvarez developed a connection, and they're planing to meet up again soon.
Khaled got poppin' again thanks to his hilarious Snapchat stories, but it's good to know he still produces fire music, too. Keep it locked to XXL for more music and news from DJ Khaled.
20 Albums Turning 10 in 2016