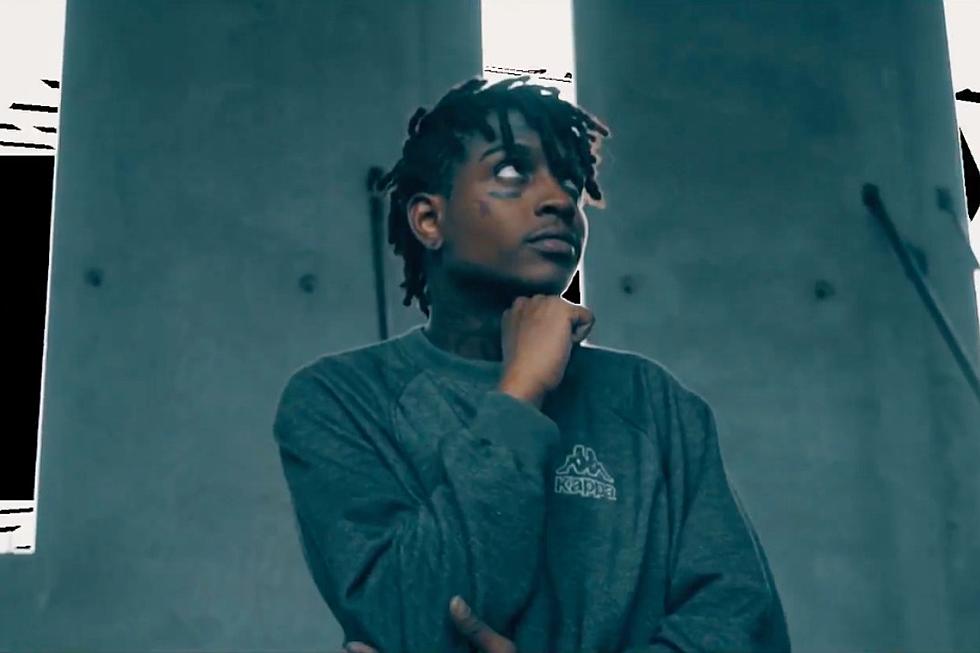 Ski Mask The Slump God Shares 'Beware of the Book of Eli' Mixtape Tracklist
Laka Films via YouTube
Ski Mask The Slump God is gearing up to drop his forthcoming Beware of the Book of Eli mixtape as early as this month. Before it arrives, the Florida native teases fans by unveiling the tracklist for the project, which has features from a slew of big names.
The rhymer reveals that the new project will have guest features from the likes of Offset of Migos, Lil Yachty, Busta Rhymes, Rich The Kid and producer Ronny J. The rapper also lists more producers involved, which include his favorite producer Timbaland, Diplo, Mannie Fresh and plenty more.
In the caption of the tracklist, which is written out by hand, the rising star claims that the mixtape will be coming to fans "by this month," but doesn't specify how soon. He also warns that more guests may be added to the project, but we'll have to wait and see what we can expect.
"BEWARE THE BOOK OF ELI. COMING TO YOU BY THIS MONTH," he writes. "MORE FEATURES MAY BE ADDED."
Check out the tracklist for Ski Mask The Slump God's Beware of the Book of Eli project below.
Ski Mask the Slump God's Beware of the Book of Eli Tracklist
1. "Lost Souls" Feat. Rich The Kid
2. "Run"
3. "Willy Wonka"
4. "Boy Meets World" Feat. Busta Rhymes
5. "Illuminati" Feat. Lil Yachty
6. "Nationwide"
7. "Throwaway" Feat. Ronny J
8. "Vengeance" Feat. Offset
9. "Keep Up"
See New Music Releases for December 2017