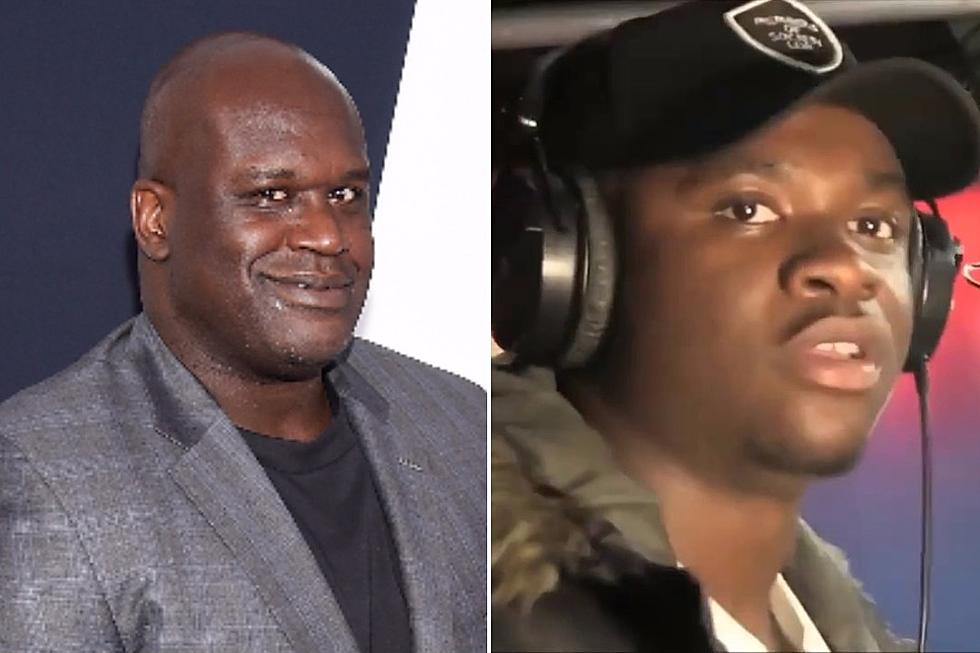 Shaquille O'Neal Calls Out Big Shaq for Having a Similar Name on New Song
Dimitrios Kambouris/, Getty Images, BBC Radio 1xtra
Shaquille O'Neal has been very vocal about his distaste for comedian Michael Michael Dapaah and his use of the name Big Shaq in his raps, and now he's back with some more heated words. The NBA veteran steps back into the booth for a new video on Instagram where he calls out Big Shaq for trying to use his name.
While playing the introduction of the track, which is over Big Shaq's original "Mans Not Hot" instrumental, O'Neal makes it clear that he is the only "Big Shaq," and calls himself the "originator" before the diss track begins.
"There's a lot of people that are named after me," he says. "Shaquille. Shaq. But keep in mind, there's only one Big Shaq. It is I, the originator. The dominator. The creator. Don't you ever call your name Big Shaq. Last man who called himself Superman still ain't got no rings! Grown man Shaq, this is how you spit [fire]."
If you recall, Shaquille teamed up with Shaqisdope on their new diss track towards the U.K. funnyman, where they fired off at him for using the "Shaq" name in his music alias and rhymes. O'Neal made sure to even call him out even more in his caption, coming at his rap abilities.
"Dear fake Shaq, this is how you spit," he writes. "Not 2 plus 2 is four , we kno that already #learnhowtorap #onlyoneplatinumshaq#shaqfuradio #spityogame #realbarz."
Check out Shaquille O'Neal's new video towards Big Shaq below.
See New Music Releases for November 2017