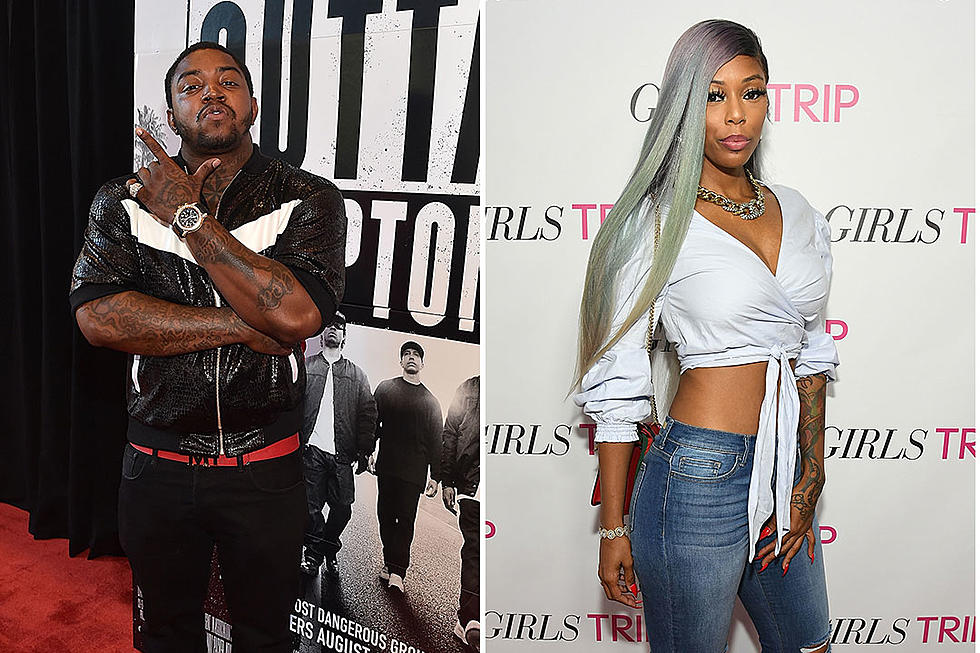 Lil Scrappy Has Another Child on the Way
Paras Griffin, Getty Images (2)
Lil Scrappy and Bambi Benson got engaged back in 2016 and later tied the knot the following year. Now, the married couple have announced on Monday (April 30) that they are expecting their first child together.
The Love & Hip Hop: Atlanta stars held off on the announcement because of Benson's repeated struggles with miscarriages in the past. Everything is going smoothly from a health perspective this time around, as she's more than five months pregnant at this point.
The Atlanta rapper posted a heartfelt message to Instagram featuring a photo of his wife and 13-year-old daughter Emani together. "Thank God I have my princess to help me and Bam cause she's on point with it, almost time #TheRichardsons #TheRichianos #newlife What's that oh Bam always tryna hear the heart lol," he captioned.
Bambi also apologized to friends for ignoring them the past few months in an Instagram post on Monday night. "If you see me outside it's because I have to be, so don't take a pic of me looking a mess please. I'm not looking fine and slaying no pregnancy, it's obviously slaying me #icantevenswallowmyownsaliva," she said.
Prior to Monday's announcement, rumors were rampant on social media when Waka Flocka Flame vaguely congratulated the couple on Instagram just last week. "Bambi & Scrap Congrats Family," he wrote in a since-deleted post.
We'll keep you updated on Scrappy and Bambi Benson and their bundle of joy.
See New Music Releases for May 2018