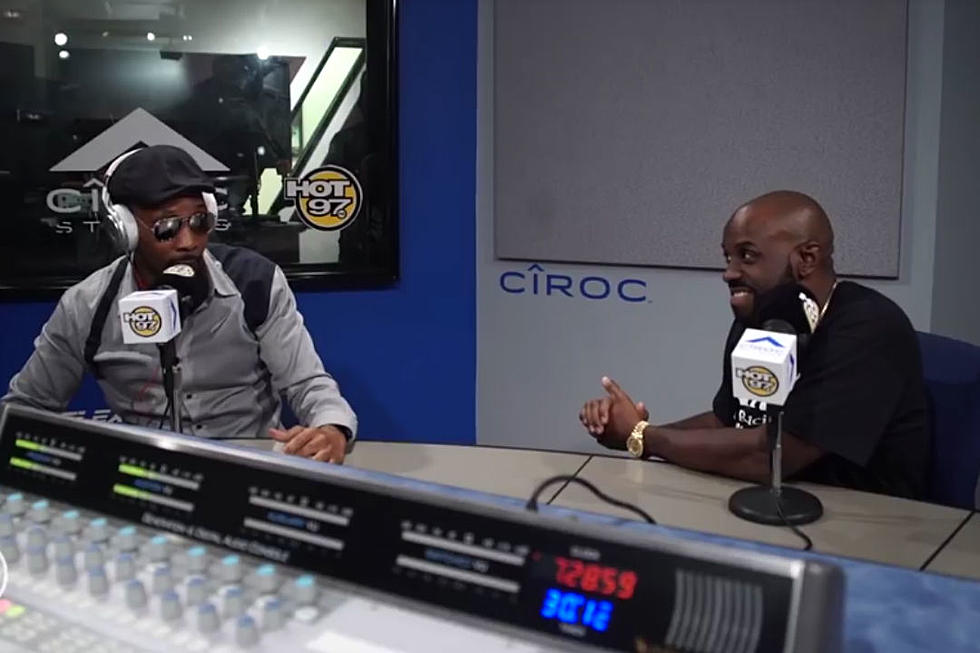 RZA Spits a Freestyle for Funkmaster Flex
Hot 97
The Ruler Zig-Zag-Zig Allah flexes his unorthodox flow, spitting rhymes from his cell phone over beats including JAY-Z's "Aint No Nigga" and Kodak Black's "Tunnel Vision."
The usually humble Bobby Digital gets a little boastful. "Moroccan dinner plates, silver plates all the way from Casa Blanca/I got a black and white piano in my crib, God/I cook to Frank Sinatra/I smoke cigars with Dicaprio/Rock the Rollie they rocking Casio/Oprah sat on my sofa/No need to post it, bro," he brags.
Speaking of freestyles, RZA recently opened up about Eminem's Trump freestyle from the 2017 BET Hip Hop Awards, saying he has a new level of respect for Shady after his statement-making rhyme. "I appreciate him being committed to it because for a White man to say that has different weight than a Black man sayin' it," RZA noted in a recent interview. "A Black man sayin' it, all of a sudden we're complaining. A White man is like, 'Nah, bro.' This is a reflection that is hitting your children now, hitting your people."
Saga is produced entirely by Mathematics and executive produced by RZA. Ghostface Killah, Method Man, GZA, Raekwon, Inspektah Deck and Masta Killa appear on the album. U-God, who sued RZA in 2016 after alleging he is owed for unpaid royalties, is noticeably absent.
Check out RZA's Funkmaster Flex freestyle below.
See 10 Critically-Acclaimed Books Rappers Live By