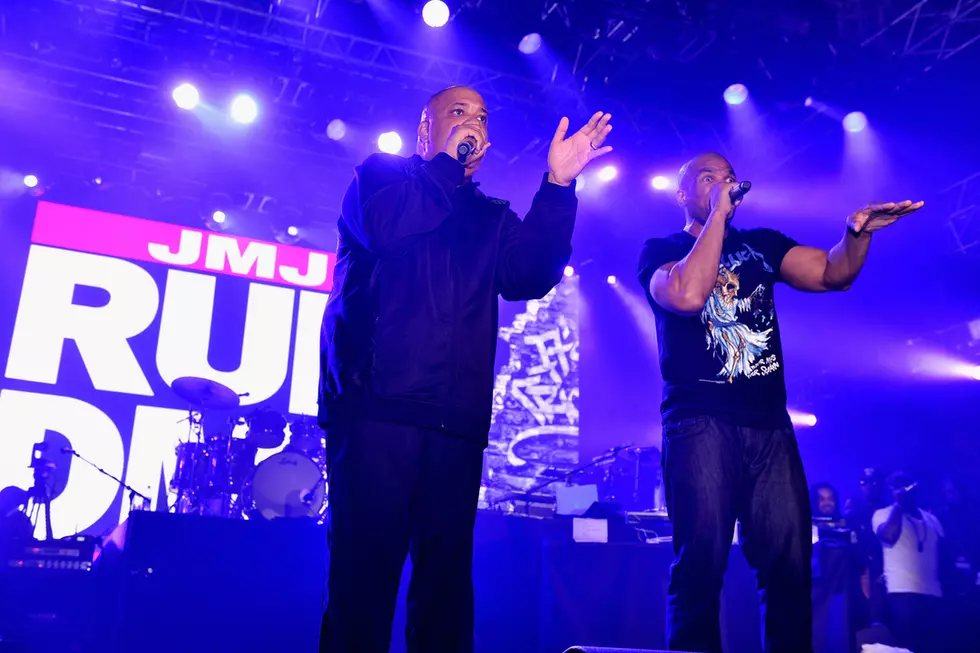 Run-DMC Will Receive 2016 Grammy Lifetime Achievement Award
Stephen Lovekin, Getty Images
Run-DMC is going to make history once again. Today (Jan. 13), the National Academy of Recording Arts and Sciences announced that the legendary rap group will receive a Grammy Lifetime Achievement Award. Joseph "Rev Run" Simmons, Darryl "DMC" McDaniels and the late Jason "Jam Master Jay" Mizell will be the first hip-hop artists to ever receive the award.
Rev Run shared the news on Twitter and was clearly excited that Run-DMC would be receiving this honor.
"I just got a call from the Grammys!," Rev Run tweeted. "They shocked me! We're the first rappers to get this award! Shocked! Grateful! God is good! I'm so honored to be a Grammy's Lifetime Achievement Award recipient this year. Thank you to the Recording Academy!"
Run-DMC will receive their Lifetime Achievement Award alongside fellow honorees Earth Wind and Fire, Herbie Hancock, Jefferson Airplane, Cecilia Cruz and Ruth Brown. The recipients of the Lifetime Achieve Award will be honored at a ceremony scheduled to take place this spring.
Recording Academy President and CEO Neil Portnow praised all of the Lifetime Achievement Awards recipients in a press release announcing the news.
"Each year, The Academy has the distinct privilege of honoring those who have greatly contributed to our industry and cultural heritage, and this year we have a gifted and brilliant group of honorees," said Neil Portnow. "Their exceptional accomplishments, contributions, and artistry will continue to influence and inspire generations to come."