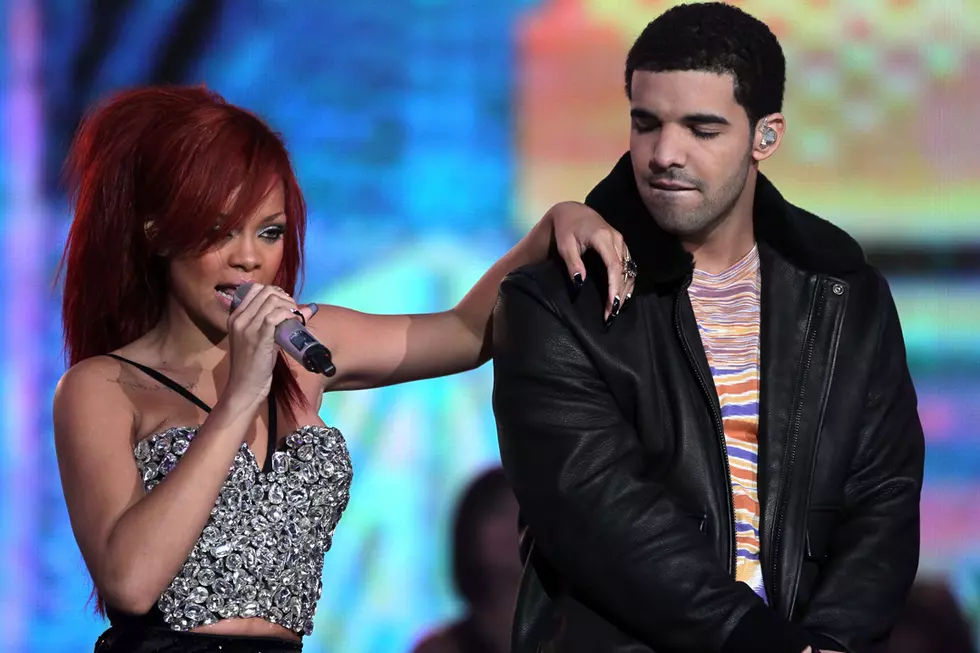 Rihanna Wants a Tour With Drake to Happen
Jeff Gross, Getty Images
Two of music's biggest stars could be coming to a city near you--if Rihanna is to get her way. Rih Rih, who dropped her album ANTI on Jan. 28, joined Ellen DeGeneres on The Ellen Show and said that even though they're not touring together right now, she would love to go on a run with Drake. The duo have been romantically linked in the past and have collaborated on wax--most recently on her ANTI single "Work."
"He's not touring with me," said the singer. "He totally should, maybe next time. I would love to go on tour with Drake, it has to happen."
Rihanna was also quizzed on her relationship status and revealed that she is not seeing anyone at the moment. "I'm single right now. It's not like I'm, 'pro single! Yes! I hate men!' I just have so much on my plate that I can't even find time to entertain a steady relationship or anything serious or a text. Right now it's just crazy."
Ellen also welcomed George Clooney to the set and the singer and actor played "Never Have I Ever" on the show. When asked if they have ever seen a rapper naked, Rihanna emphatically answers "I totally have." We can only speculate on which rapper(s) she is talking about.
See 40 Hip-Hop Albums Turning 20 in 2016