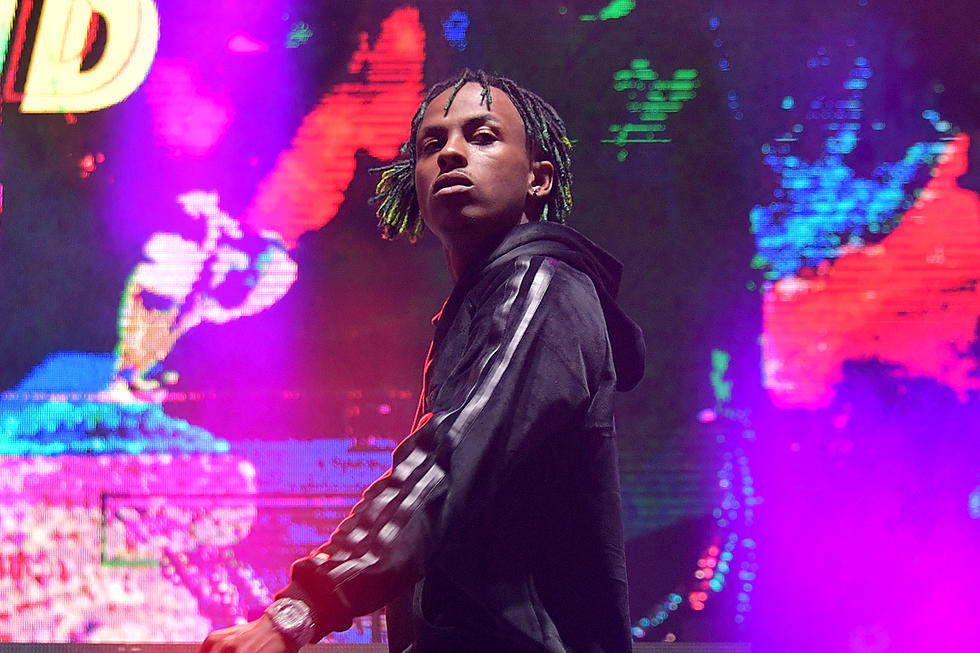 Rich The Kid Severely Injures Hand in ATV Accident
Neilson Barnard, Getty Images
Rich The Kid has been in a serious accident. On Saturday afternoon (Dec. 29), TMZ reported that the Rich Forever Music boss was involved in a very serious ATV wreck that left his left hand severely injured.
According to the celebrity news site, Rich and a friend were riding Polaris RZR ATVs in Calabasas, Calif. when Rich was in the disastrous wreck. Their sources report that, at some point, Rich and his friend rode their four-wheelers into a dirt lot behind Calabasas Luxury Motorcars. That's when Rich apparently lost control of his vehicle and it flipped over as he was doing donuts in the lot.
Firefighters and paramedics arrived on the scene shortly after the accident, and according to an EMT that spoke to TMZ, the hand of the The World Is Yours rapper was in some seriously bad shape. Although no one is sure about how severe Rich's injuries are, the EMT who helped him after the accident said the rapper would have a hard time using his hand for the rest of his life.
In a gallery provided by TMZ, we can also see images of the rapper's hand, and it's clear that it's swollen. For his part, Rich uploaded a video of himself lying on a hospital bed.
Here's the Ultimate Guide to Rappers With Acronyms in Their Name