Ranking Jeezy's Mixtapes From Worst To Best
Young Jeezy made ends meet moving another type of weight. He was relentless on the streets, making the transition from drug-dealing narrator to one of hip-hop's biggest names on the corporate level. Through his grind, Jeezy served the block with a string of pre-album mixtapes that established him as a hometown hero. The ATL trap star was brash and unfiltered on all 13 mixtapes, blowing up on a national scale for tracks that earned him his Snowman nickname. Now, he's about to make his name ring loud again with the release of Its Tha World 2.
Jeezy's mixtape discography revealed his work ethic in consistently keeping his name relevant in the game. During his run, he was also building up his roster at CTE, signing Freddie Gibbs and following up with Doughboyz Cashout and YG. Add his platinum-selling albums throughout his career, and there is no doubt that Jeezy mastered the formula of building buzz and capitalizing on the momentum. Once again, Jizzle is returning to the basics.
His beef with Def Jam may be public, but that isn't going to stop him from releasing quality street music. His moment back in the limelight might be sooner than you think, so here's a reminder of his dopeness. We've decided to rank Jeezy's tapes from worst to best, placing his highly regarded Trap Or Die, as well as his sleeper hits. Let the debate begin.—Eric Diep And M.T. Richards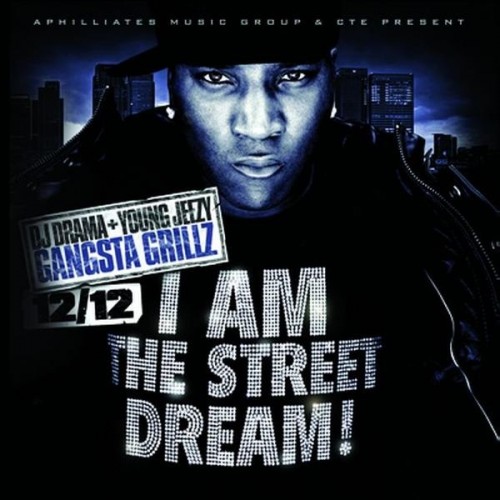 2005's death-centric long player Let's Get It: Thug Motivation 101 was an apocalypse prophecy set to intimidating keyboards. I Am the Street Dream! is relatively untroubled by comparison, even with its requisite shout-outs to Big Meech and Arm & Hammer. There are moments of joy and gratitude ("Sing Along"), as well as countrified keepers like "Child of God," "Grew Up a Screw Up" and "All I Need."
---
Jeezy's fail-safe recipe for don status (straight talk and fat, block-hugging choruses) continued to yield unabated dividends on the DJ Infamous-hosted The Prime Minister. The only difference was his improved breath control and increasingly athletic flow. He blacks out on "Black Dreams" and "CTE Freestyle," and handily schools future foe Rick Ross on "Out Here Grindin'."
---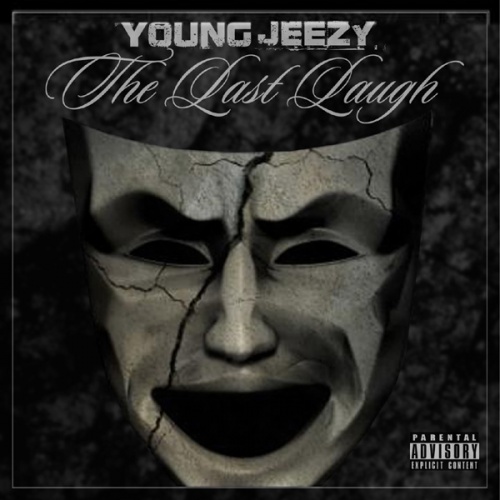 If it ain't broke don't fix it. The main takeaway from Jeezy's abundance of mixtapes is he uses them as buzzmakers for his forthcoming album. In this case, Jeezy let go of some extra tracks to piece together The Last Laugh. With light guest appearances from Slick Pulla, Yo Gotti and Shawty Red, Jeezy was all solo and in top form. "Rap Game," "Jizzle," and "Amen" were all supply and demand for the streets. Young serving up heatrock here.
Ban is a word that isn't in Jeezy's vocabulary. Between his retail releases Let's Get It: Thug Motivation 101 and The Inspiration, the Atlanta rapper had more tracks to be distributed. Jeezy used the platform to reaffirm that the trap house wasn't in his rearview. His cocaine dealer reputation was in full form—"I'm Back," "Ya Dig," and "Cadallic" were Mafioso rap at its best— and the street run was just getting started. You can't stop young Jefe.
---
In November, the CTE showcase Boss Yo Life Up Gang will make your block feel like summer. The production has a mournful sci-fi bent—one highlight is the Asian-influenced "No Pressure," featuring Atlanta troubadour Rich Homie Quan—but ratchet trunk-rattlers abound. YG and Doughboyz Cashout are beastly technical rappers; they push Jeezy to new heights of rhythmic dexterity. True, the self-certain grain of Mr. Jenkins's voice is enough to carry a track, but he kicks some of his wettest, most assured flows to date here.
---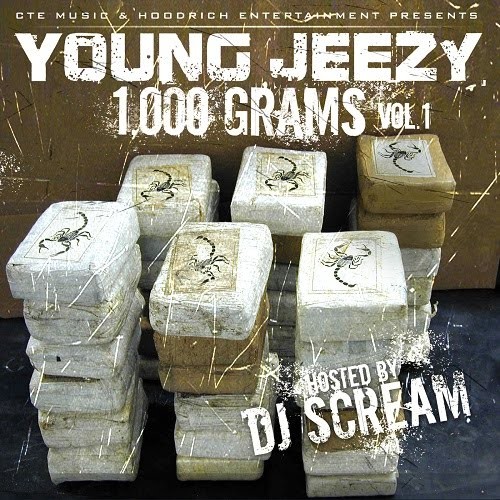 1,000 Grams fed the streets through an old-school mentality. Taking over popular mixtape instrumentals by Rick Ross, Soulja Boy and Kanye West, Jeezy rapped about the drug tale and the world around him. This wasn't as strong as its predecessor Trap Or Die 2, but Jeezy managed to hold fans over before he pushed a more quality product.
---
Jeezy put ATL's gritty streets on the map with his first DJ Drama-hosted mixtape. Tha Streets Iz Watchin' is widely regarded as the tape that made Jeezy a household name that year. The Snowman taught us how to stunt ("Over Here"), proved he hustled harder than anyone ("Air Forces") and kept his bar game tight with his freestyles. It was here that Jeezy was starting to establish his movement in Southern hip-hop. Cook and cut that raw.
---
The veteran MC opened up Its Tha World feeling "sick and tired of the bullshit, now I am fed up." Things haven't changed much since last year: Jeezy is still frustrated with the support for his forthcoming album. Until that gets resolved, listeners have had the material on his latest tape to digest for all of 2013. Breaking his cold streak of viable street anthems, Jeezy came up on "RIP" and showed him at his best (Ad-libs and all). While other highlights came from another DJ Mustard cut ("All The Same") and Warren G ("Just Got Word"), it's "Turn Up And Die" with Lil Boosie that was a clear winner. Whether Jeezy is happy or not, the fact is he stole the show in familiar territory. Es El Mundo, for real.
Jeezy enlists DJ Folk for Trappin Ain't Dead. Although this release wasn't as critically acclaimed as his Trap Or Die series, he packs a number of gems that illustrate the mainstream didn't change him. There's a rare appearance by Lil Boosie and Webbie as a duo, and another promising effort "I'm Goin In" featuring Drake and Lil Wayne. With an already established career under his belt, Jeezy was just going back to doing work. Coincidentally, it allowed for other street rappers (Fredo Santana shares the same mixtape name) to flood the rap game with their own material. The cartel, meet your connect.
---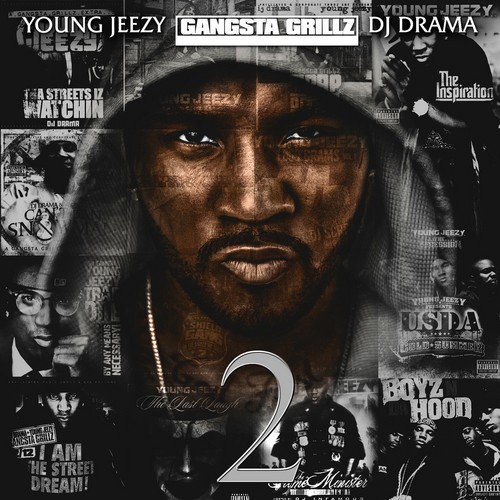 Jeezy tapped his former running mate DJ Drama for the second installment of The Real Is Back series. With CTE gaining their franchise player Freddie Gibbs, Atlanta's most gangster rapper had nothing stopping him as he gunned for the throne. Talks of slanging birds and kis are in abundance, as well as other proven tracks where he doesn't give a fuck. Check: "Gotta See This" and "Bandana." The Real never left.
---
Jizzle might as well be a medium for the ghosts of hip-hop's lowbrow, misbehaving past; he's one of the few remaining MCs with a degree of street savvy. He poses in ill-fitting spectacles on the cover of Trap Or Die 2, but don't let that scare you. This tape is anything but a concession to hipsterdom. While "Hood Politics" and "Just Saying" are mellow and soulful, fuck-shit-up synths are the norm for Trap Or Die 2. Haywire highlight "Lose My Mind" (featuring a never-better Plies) takes a tire iron to the face of neutered, vulnerable fashion-rap.
---
Jeezy strove for transcontinental resonance with 2008's widescreen The Recession, a crunk variant of "Eye of the Tiger." Three years later, while Lex Luger was piggybacking this formula to a celebrated career, Jizzle retreated to his roots. The Real Is Back's vintage production favors plaster-thick 808s and laid-back, synthesized horns. Although a braggart of the highest caliber, the Snowman tones down his superhero rhetoric on cuts like "Slow Grind," opting instead for humbled introspection punctuated by Jazze Pha-like synths.
---
For years, Jay Jenkins was a mayoral figure in A-Town ("Jeezy Talks to the People" is right), but the politicking MC remained unknown outside his constituency. That changed with the mass-distributed but undiluted Trap Or Die, which gave out-of-town listeners a crash course in Dixie strip club culture via utilitarian bangers like "Get Ya Mind Right" and "Grey Goose." His one divergence was a cray freestyle over Nas' "Ether." Jeezy brought out the ATLien even in New Yorkers—Fabolous raps his "Do Da Damn Thing" verse in an abnormally drawly cadence.