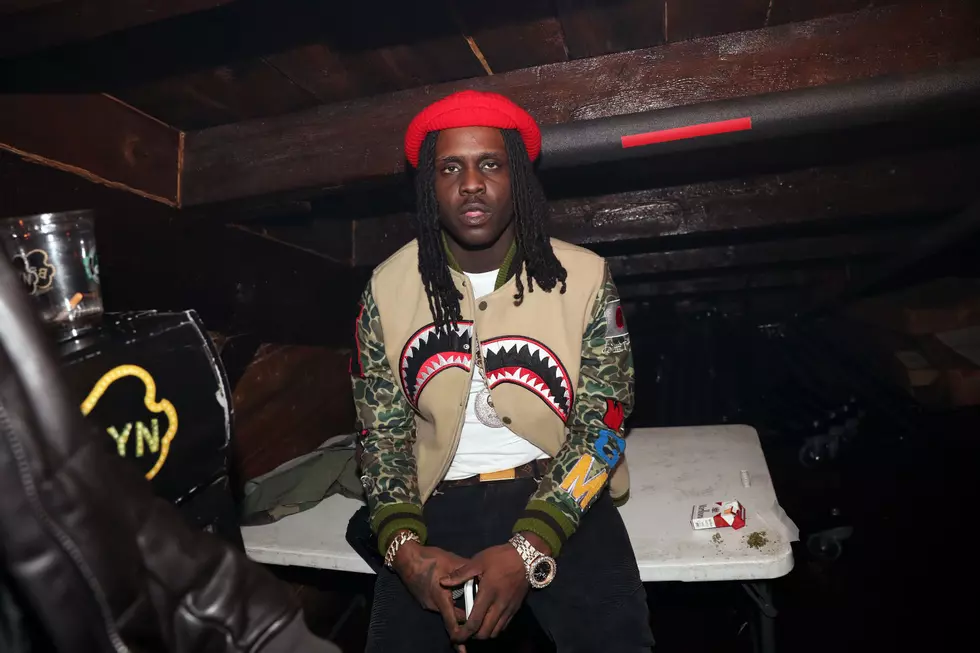 Producer Ramsay Tha Great Labeled a Snitch After Calling Cops on Chief Keef
Johnny Nunez, Getty Images
Word broke Thursday (Jan. 26) that Chief Keef had been arrested for assaulting producer Ramsay The Great. The producer first reported the alleged assault a week ago, uploading a video to Instagram in which he explains the situation which reportedly included an ambush, with a Draco AK-47. Ramsay then phoned the authorities on Keef, a decision he continues to stand by.
In the above video, Ramsay says, "It's real sad to see my Black community condone home invasion, armed robbery with a deadly assault, hitting me in the face with a AK-47. It's crazy y'all condone that. And now that he's locked up cause he chose to make that stupid decision to come to my house and do that, I'm the bad guy for putting him in jail?"
Ramsay is addressing the backlash that has come with his move to call the cops, some pointing to past videos and social posts in which he flaunts firearms himself. Others are simply sticking by the street code to never speak to authorities. Below, fellow rapper Trav shares a story of Ramsay at a recent house party. "This same guy that Chief Keef beat up, he was actin' like a gangster," he says. "I backed right out on him. Why you got a gun on you? What's up with you? Who sent you here? Who you here with? Now he's suing somebody. Look at this guy, this guy's a sucker."
Many on social media are calling Ramsay a snitch, and the situation brings up an age-old conversation in hip-hop about snitching and the culture of staying quiet. Recent examples include Game accusing Meek of snitching to police and Young Dro claiming Spodee did the same thing. 
Below, you can see footage of Ramsay also referencing Black Lives Matter to justify going to the police.
16 Rappers Who Were on the Run From the Police