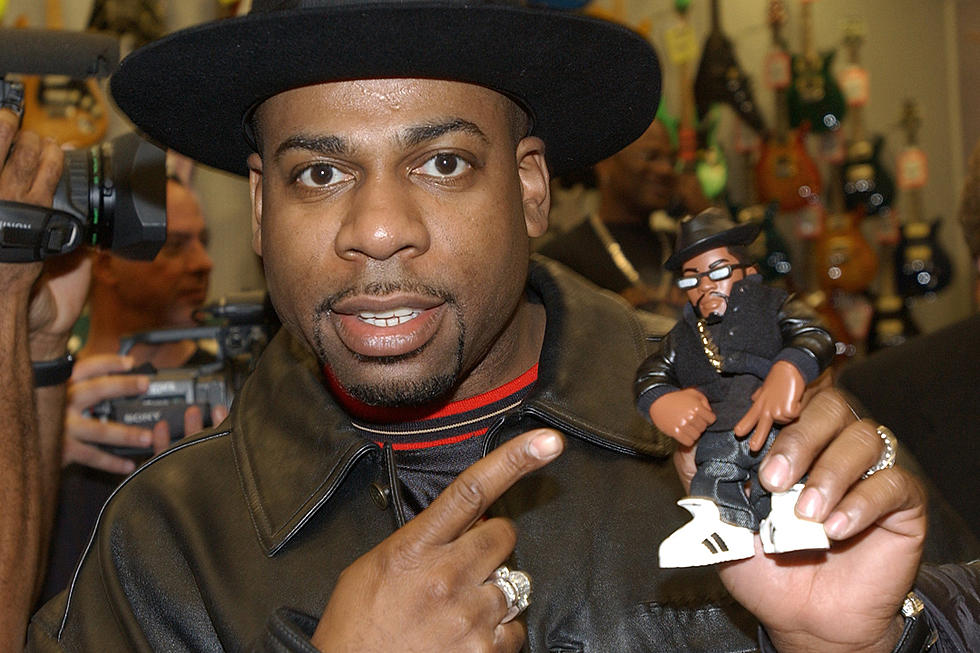 Jam Master Jay Dies-Today in Hip-Hop
Vince Bucci, Getty Images
On this day, Oct. 30, in hip-hop history...
2002: Jam Master Jay, legendary DJ for Run-DMC, was shot and killed while in a Queens recording studio on Oct. 30, 2002. He was 37 years old.
Born Jason Mizell, Jam Master Jay had been hanging out at the studio with friends and his assistant when an unknown man dressed in black entered the studio, gave Jay an introductory hug before pulling a .40-caliber pistol on him. The unknown assailant fired two shots, one hitting Jay's friend, Uriel Rincon, in his left leg and the second fired directly into Jay's head killing him before he hit the floor. The unknown man and his accomplice fled the scene after firing the shots.
According to investigators, career criminal Ronald Washington was allegedly involved in the shooting either as the gunman or his accomplice, but 14 years later, the murder remains unsolved. Police have suggested that the murder remains unsolved primarily due to lack of witness cooperation and bad press around the shooting. Another proposed motive for the crime that has been suggested is a decade-old drug debt that Jay owed to an old friend, Curtis Scoon. Scoon has come forward over the years to deny involvement in the crime.
Despite the lack of arrests made in the case, Jam Master Jay's legacy remains in his work as a pioneering member of Run-DMC. Along with being a founding member of the group, his contributions including mentoring 50 Cent and platinum-selling rap group Onyx.
In 2010, the New York Daily News gave an update on the potential of the case being solved—and it didn't sound promising. "We never really had a good lead," Vincent Santangelo, the head detective on the case, said. "Nobody would or nobody could tell us the who or what. We're still looking for that person."
R.I.P. Jam Master Jay.—BJ Steiner and Adam Fleischer  
Here's the Ultimate Guide to Rappers With Acronyms in Their Name