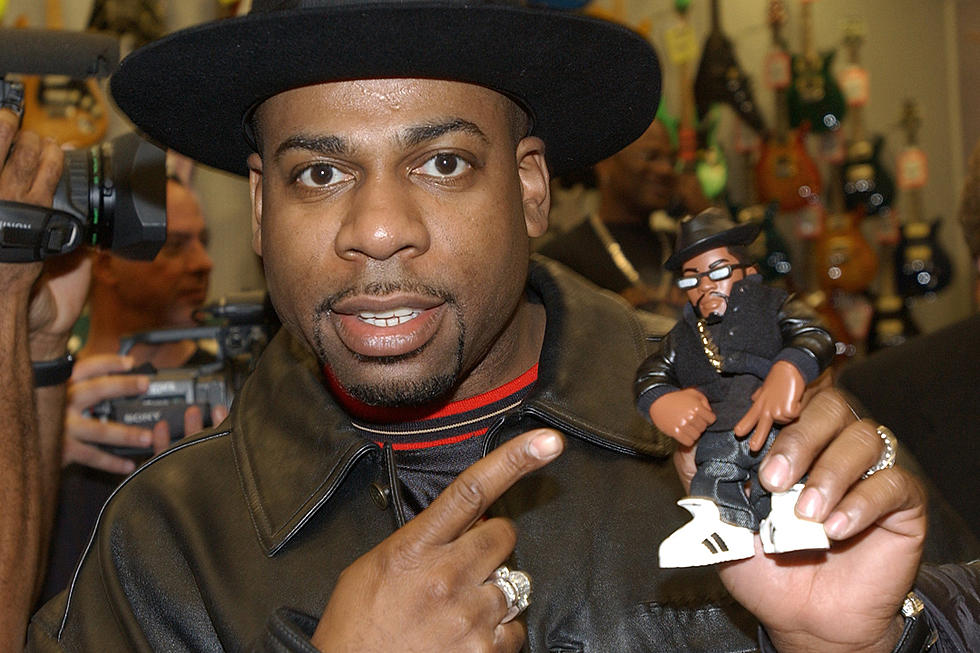 Jam Master Jay's Murder Officially Ruled a Cold Case
Vince Bucci, Getty Images
The murder of Jam Master Jay is one of hip-hop's unsolved mysteries. Almost two decades after the legendary DJ was shot and killed in a Queens, N.Y., recording studio, the murder investigation has officially been ruled a cold case.
Jay, born Jason Mizell, of the iconic rap group, Run-DMC, was gunned down on Oct. 30, 2002. According to police, two assailants were buzzed into the studio where Jay was recording. One of the men reportedly hugged the beloved DJ before gunfire erupted and Jay was shot at point-blank range in the head. Four other people were in the studio that night, but none of them came forward with info that could have solved the case. One man was later deemed a suspect in the murder, but charges were never filed.
With no new leads or breaks in the case in years, the New York City police department has decided to label the incident a cold case, reports the Associated Press.
"It's not resolved to the legal eye, but the street always talks," Jeremy "JL" Lam, a friend of Jam Master Jay's family, told the AP.
The loss, and the unsolved nature of the crime, has taken a toll on family members over the years. "We know it's any anniversary but we don't like to talk about it much anymore," said Jam Master Jay's older sister, Bonita Jones.
11 Rappers Who Were Shot While They Were in the Spotlight