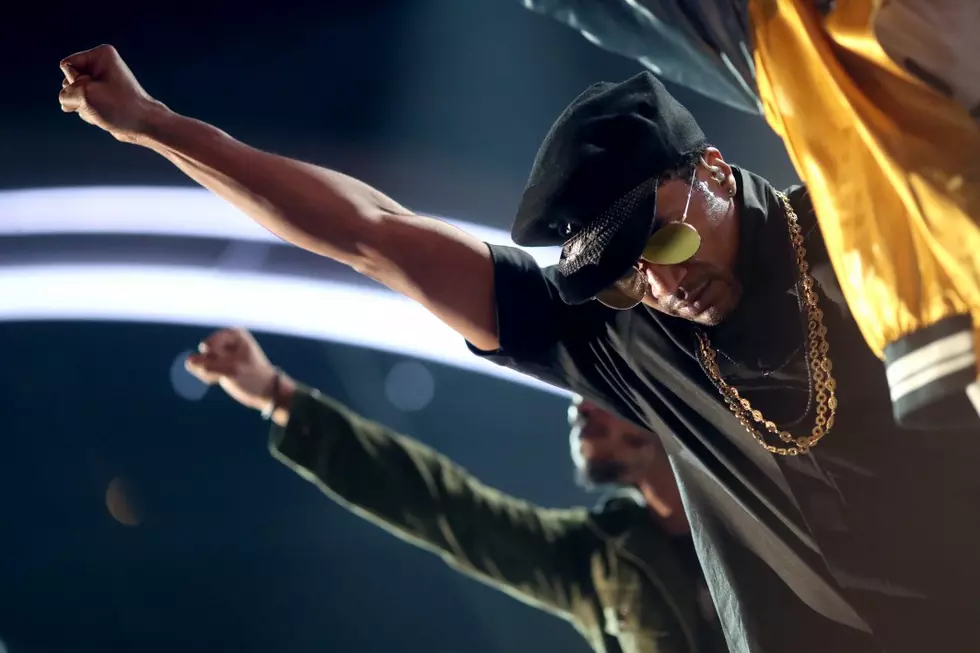 20 of the Best Q-Tip Songs
Christopher Polk, Getty Images for NARAS
If you're excluding an artist like Q-Tip from both the conversations of either best producer or MC, it's criminal. Representing Queens, which is what the Q in his name stands for, Tip's stamp on the timeline of hip-hop, particularly the game-changing 1990s era, is unmistakable. From lending his ear and production expertise to Mobb Deep's (arguably) most revered body of work, The Infamous, to producing Nas' crown jewel, "One Love," off of hip-hop's opus, lllmatic, he's been a part of hip-hop history for decades. And that's just the tip of the iceberg. He's blessed beats for everyone from Kanye and Jay-Z to Beyonce.
As a fourth of the iconic group A Tribe Called Quest, Q-Tip helped usher in a whole new jazzy alternative hip-hop wave, crafting a body of work that can be considered nothing less than classic. As a solo artist, he's released three full-length LPs—the first of which was produced alongside the late, great J Dilla. Tip's third album, The Renaissance, was nominated for a Grammy.
To top it all off, he has a commendable filmography, which dates back to an appearance in "Poetic Justice," which famously starred Tupac alongside Janet Jackson. He was also the Kennedy Center's first artistic director for hip-hop culture in 2016, and has been involved in many other community projects. Calling his portfolio diversified would be an understatement.
With a production discography too lengthy to lay out, and a catalog of rhymes that span the last 28 years, XXL highlights 20 of the best Q-Tip songs—there's much more to dig through. Breathe, stop, press play and enjoy.
"Life Is Better"

Q-Tip Featuring Norah Jones

"I Believe"

Q-Tip Featuring D'Angelo

"That's Sexy"

Q-Tip Featuring Andre 3000

"Poetry"

Q-Tip Featuring Erykah Badu and Roy Hargrove

"We Fight, We Love"

Q-Tip Featuring Raphael Saadiq

"Do You Dig U?"

Q-Tip Featuring Kurt Rosenwinkel and Gary Thomas

"The Fear in the Heart of Man"

Q-Tip

"Do It, See It, Be It"

Q-Tip