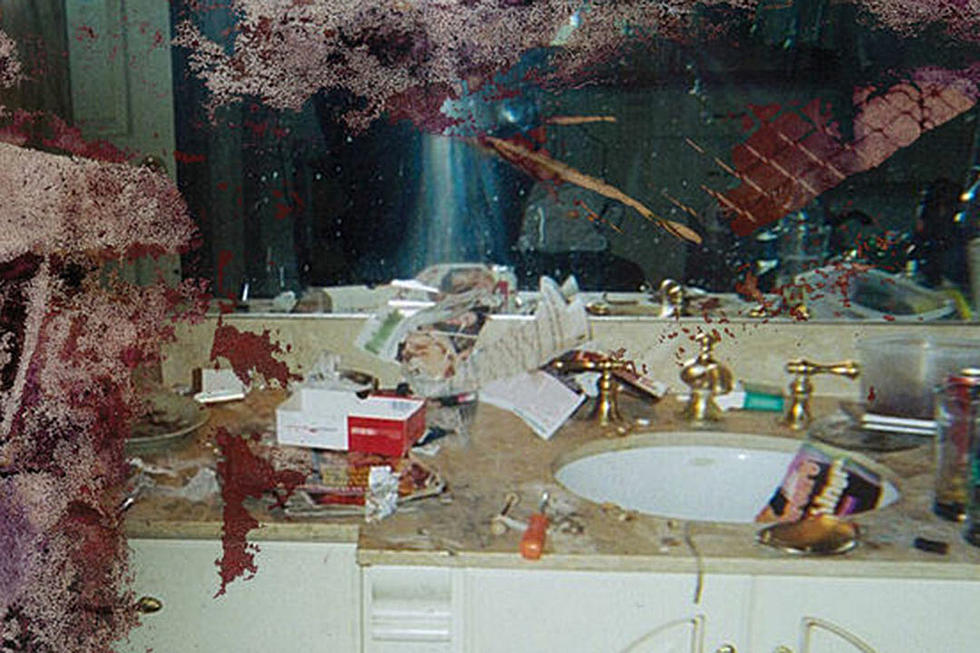 Pusha-T's Coke Raps Reach New Highs on 'Daytona' Album
Getting Out Our Dreams, Inc. / Def Jam Recordings
Pusha-T had little time to enjoy the acclaim of his stellar third solo LP, Daytona, before he was called into battle. And thus, the clash heard around the rap world overshadowed his powerful body of work, as he and longtime subliminal sparring partner Drake traded tracks in what's likely to go down as 2018's most-hyped showdown. But as the dust has settled on Drake's "Duppy Freestyle" and Pusha-T's response track, "The Story of Adidon," Daytona remains a marvel of a seven-track LP, and one of the stronger rap projects of the year.
The project—originally dubbed the mythologized King Push—follows 2015's King Push – Darkest Before Dawn: The Prelude, a well-received project that was presented as a holdover before the slam dunk. Yet Daytona, which clocks in at 21 minutes, is worth the wait. Pusha's slow and self-proclaimed "surgical" delivery is just as well-paced and concise as the album itself; there's nary a wasted simile to be found.
With help from Kanye West's soulful production Pusha-T's coke raps reach new highs. It's some of Ye's most focused production in some time, using samples generously but in a modern and minimalist way. Ice-cold keys drive the Rick Ross-assisted "Hard Piano" while rattling 808s and hi-hats let both Kanye and Push get off bravado bars on "What Would Meek Do?" The latter track finds Yeezy both trolling and truth telling, as he raps about Make American Great Again hats and opioid addiction. "Seven pill nights, you know what that feel like?" he rhymes.
Lyrically, Pusha doesn't waste any time declaring his OG slinger status on album opener "If You Know You Know." He spits: "A fraternity of drug dealers ringin' off/I just happen to be alumni/Too legit, they still lookin' at me with one eye." The entire album is rapped from that perspective, a seemingly retired yet deviously active kingpin reflecting on both illegal lavishness and consequential loss. Perhaps this couplet from "The Games We Play" best sums things up: "To all of my young niggas, I am your Ghost and your Rae/This is my Purple Tape, save up for rainy days." Pusha has openly expressed that Raekwon's 1995 classic album Only Build 4 Cuban Linx inspired his latest work, and through that lens, the intent of his criminal tales and underworld opulence become pyrex-clear. "This is for my bodybuilding clients moving weight/Just add water, stir it like a shake," he continues on the same track.
Pusha's cocaine raps, whether first-hand or by association, paint a picture as haunting as the cover art, which shows Whitney Houston's bathroom, with a variety of drugs strewn across the counter and sink. Some may feel using the photo is in poor taste, but the image eerily reflects the glitz and gore told in Pusha's vivid drug-dealing tales.
"Santeria" finds Push switching up his subject matter as he reflects on the tragic death of his road manager De'Von Pickett. "Now that the tears dry and the pain takes over/Let's talk this payola/You killed God's baby when it wasn't his will/And blood spill, we can't talk this shit over." He continues to vocalize his sorrows by explicitly talking to De'Von as he s rhymes, "Darken my doorstep, they told me the day's gone/You listenin', De'von?/As I'm talkin' to your spirit, for God's sakes/I'm dealin' with heartbreak/Checkin' my ego, I'm livin' with lost faith." It's the sole instance on the album where Pusha pulls back on the drug diary, and it might make listeners crave more topical variety.
Still, Daytona is undoubtedly Pusha-T's best solo work to date. Casual fans will focus primarily on the Drake feud (centralized on album closer "Infrared") but it's the seven songs in totality that make the album—and this star moment for Push—great. Don't get caught up in the hype; Daytona is the real, uncut raw. If you know, you know.
See 20 of Your Favorite Rappers Naming Their Favorite Rappers