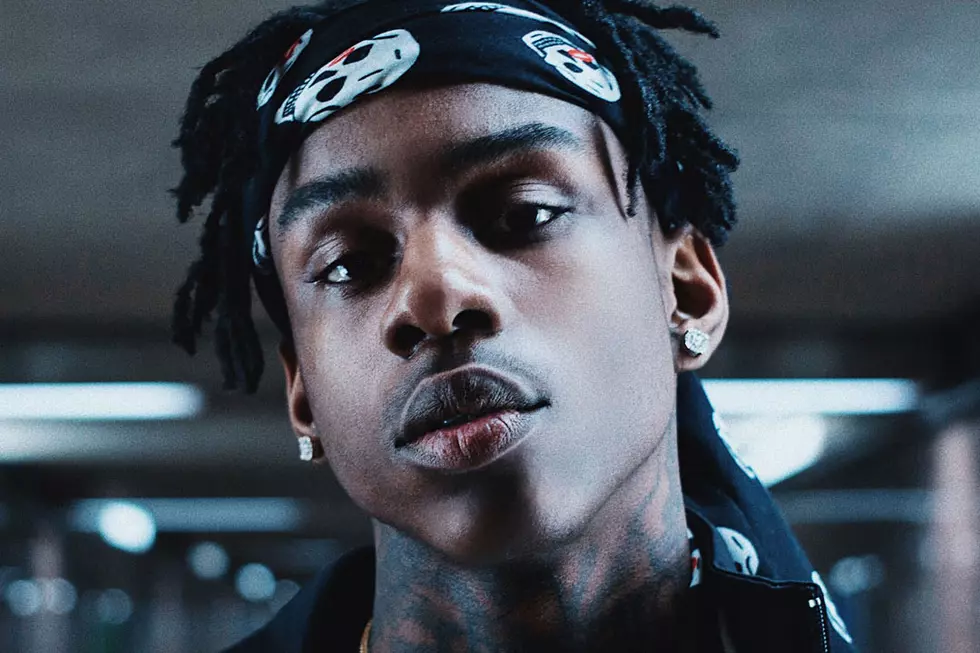 The Break Presents: Polo G
LVTRKevin
"Grinding for a new life," Polo G raps on his inspirational "Finer Things." Conceived while he was locked up in Chicago's Cook County Jail, the record offers some thug motivation for those in the struggle. The 20-year-old rapper attributes the success of the song, which has amassed more than 25 million views on YouTube, to its ability to connect with all types of people.
Well before his growing catalog featured several videos with views in the millions, the young G was bumping the music of drill scene forefathers like Lil Durk and Chief Keef, and Southern kings like Gucci Mane and Lil Wayne. Inspired by the Young Money general, the "Pop Out" artist wants listeners to know that he takes his craft serious.
Still in the early stages of his career, Polo G has set his sights high. Signed to Columbia Records, the "Hollywood" rapper is expected to release his Die A Legend project, as well as hit the Rolling Loud Miami stage this year.
I grew up listening to: "I was heavily listening to Gucci Mane and Lil Wayne. When the Chicago rap scene came about, I listened to all of the upcoming artists like Lil Durk, Chief Keef and G Herbo."
My style has been compared to: "As far as the melodic style, I feel like I'm in my own lane. I'm kind of unique with that, but on a lyrical basis or just rapping, a lot of people have compared me to G Herbo."
My standout records to date have been: "'Finer Things.' That was the one that made everybody tune into me as a person, as far as my career goes."
My most slept-on song: "'Hollywood.' That song is really dope, but it didn't do what I expected it to do."
My standout moments to date have been: "My [WGCI] Big Jam performance. Just getting that opportunity and showing my ability to perform."
I'm going to blow up because: "I got a message to convey to the world. I have much more listeners that can tap in and get connected with me. I'm versatile with my sound. I can switch it up a lot. I can produce a rock record; if you want me to produce a street record, I can do that as well. It's like whatever lane I'm put into, I'm going to flourish."
I'm going to be next because: "It's a big spotlight on Chicago. I'm going to take my chances with that opportunity. I got a lot of new music that's in my bag that's going to help me take the next steps to being up next."
"Pop Out featuring Lil Tjay"
See 20 of Your Favorite Rappers Naming Their Favorite Rappers