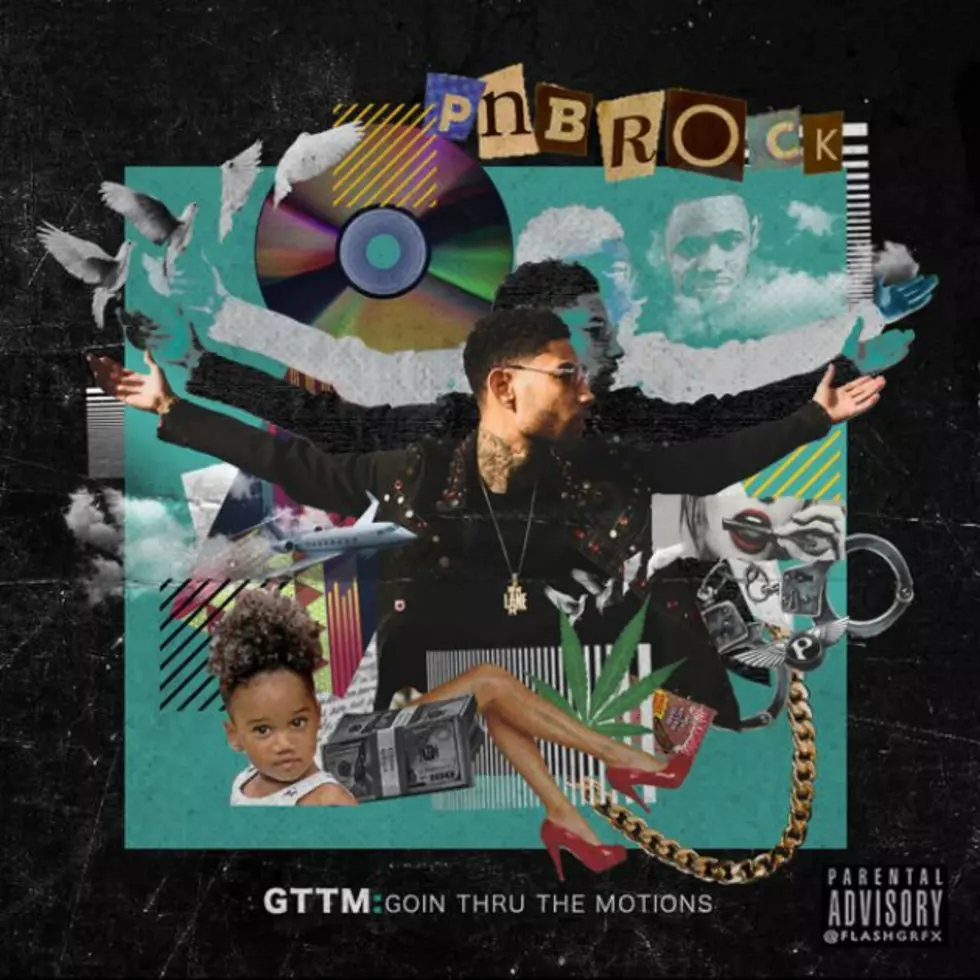 Stream PnB Rock's New Project 'GTTM: Goin Thru the Motions'
Empire/Atlantic
PnB Rock demonstrates a knack for dimension on his new project, GTTM: Going Thru the Motions, balancing the requisite fly talk with vulnerable sincerity.
His first release since Money, Hoes, and Flows, a collaborative mixtape with Fetty Wap, in July, GTTM is relatively light on features. A Boogie Wit da Hoodie pops up twice, including on the pre-release single "Playa No More." Quavo, YFN Lucci, Wiz Khalifa and Ty Dolla $ign round out the guest spots.
That Ty-assisted track in particular, "Hanging Up My Jersey," is an ode to reform, the two singers looking to leave their previous ways. It's PnB's ability to layer lyrics in quick succession on the hook that creates such a sense of honesty. When he asks on "Notice Me" whether he's caught the eye of a prominent online personality, it isn't from a place of arrogance but rather uncertainty.
Stream PnB's GTTM: Goin Thru the Motions below via Apple Music. On "New Day," he says, "I bet you thought I was just singin'/You ain't know I'm on that gang shit," and it would be a mistake to think it's one or the other.
PnB Rock's GTTM: Goin Thru the Motions tracklist
1. "Attention" Feat. Wiz Khalifa
2. "There She Go" Feat. YFN Lucci
3. "Playa No More" Feat. A Boogie Wit da Hoodie and Quavo
4. "Selfish"
5. "Plans"
6. "Range Rover"
7. "Notice Me"
8. "Hanging Up My Jersey" Feat. Ty Dolla $ign
9. "Smile"
10. "Misunderstood"
11. "Heart Racin'"
12. "Questions"
13. "New Day"
14. "Stand Back" Feat. A Boogie Wit da Hoodie
20 Hip-Hop Albums Turning 10 in 2017