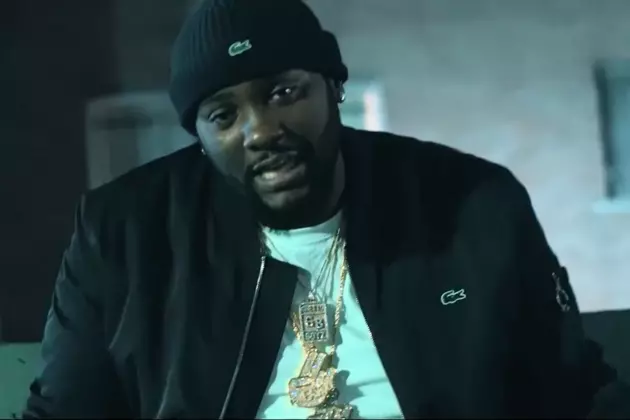 Detroit Rapper Peezy Arrested on Racketeering Conspiracy Charges
4SHO MAGAZINE via YouTube
Detroit rapper Peezy has been arrested on a racketeering conspiracy charge. On Tuesday (Dec. 6), the U.S. Attorney's office announced the indictment of Peezy and eight other members of the 6 Mile Chedda Grove gang.
The new indictments now mean there are 11 members of 6 Mile Chedda Grove facing racketeering and murder charges. According to ClickOnDetroit, two gang members, Edwin Mills and Carlo Wilson, had already been charged with murder in aid of racketeering for shootings that occurred at the Troester Market in Detroit on Dec. 1, 2015. These shootings resulted in two deaths and serious injuries to children.
Two additional murders, which occurred in broad daylight on Feb. 7 and Aug. 20, 2015, are included in the newest indictments.
A Detroit Field Office special agent spoke about the latest arrests and charges. "We are extremely proud of the outstanding work done today by our agents and law enforcement partners, which is the result of long-term efforts to counter violent crime, illegal drugs, and organized criminal activity," says David P. Gelios, Special Agent in Charge of the Detroit Field Office. "The continued success and impact of the Detroit One Initiative is persuasive evidence of how interagency collaboration results in tangible public safety benefits to the citizens we serve in the Detroit metropolitan area."
If you're not familiar with Peezy, you can scroll down to view some of his music videos. The 28-year-old artist is part of the Detroit rap crew TeamEastSide. Some of his most popular records include "Money Callin," "A Hunnit" and "Risk My Life."
8 Motivational Quotes From Legendary Rap Icons