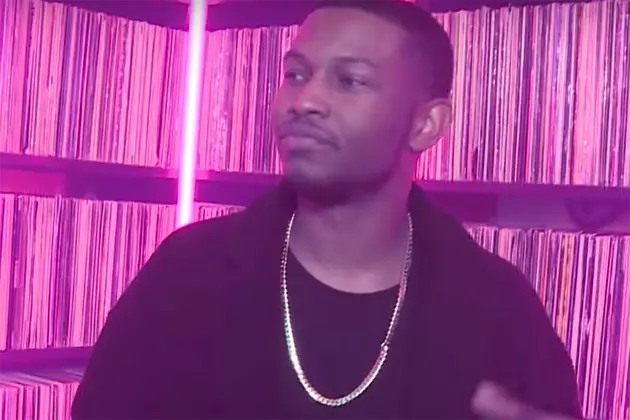 Nick Grant Spits Over Raekwon's "Ice Cream" for New Freestyle
TimWestwoodTV via YouTube
South Carolina MC Nick Grant demonstrates his lyrical abilities during a visit to Tim Westwood TV in London, where he dropped a dope freestyle.
Rappers hitting up Tim Westwood's show has always been the norm. They do an interview and deliver a fire freestyle -- it's pretty much a requirement. Nick Grant did just that. The rapper spit some fire bars over the instrumental to the classic Raekwon track "Ice Cream," and he did it justice. With some witty wordplay, Grant proves why he isn't here for fun when it comes to rapping off the top of the dome.
"I gotta learn to leave love alone/Girl you know I'm getting busy for the love of bone/I just saved the one you love to my other phone/Hopping out a Range, check the comfort zone," Grant spits. "I do it Big, and Hova/Everybody pointing fingers, Uncle Sam poster/They all jokes like Martin inviting Pam over/They all jokes like Martin inviting Pam over/Sitting here with the strip smokers/Fresh to death, not the one you should stand over/Say ya grace boy, watch the fool you praying over/I television like I'm on a blind man's shoulders/Keep it strong I don't need the chaser/Dope, stick a needle in the a fiend to wake 'em."
The rapper recently dropped his debut album, Return of the Cool, and he called out half of hip-hop with the release. The 11-track project showcases the lyrical monster inside Grant. The 28 year-old from South Carolina isn't here to play any games. Return of the Cool is now available on iTunes.
Check out Nick Grant's Tim Westwood freestyle below.
40 Hip-Hop Albums Turning 20 in 2017