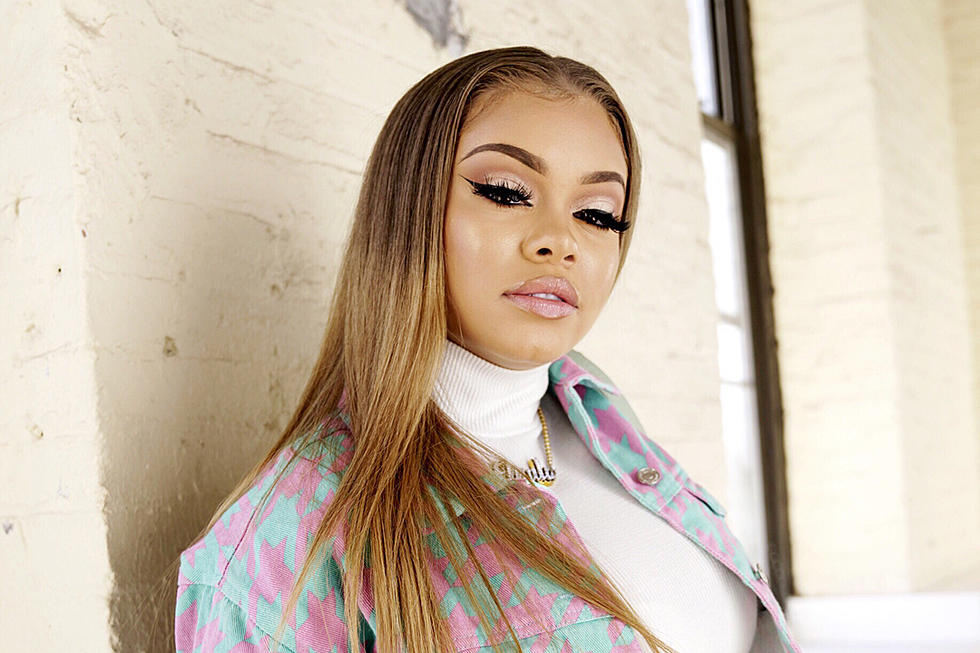 The Break Presents: Mulatto
Dom Daytona
If something is in your destiny, the route there will reveal itself. As just a little girl in Atlanta with a love for writing, Mulatto got to kick it in studios and see rappers at work, thanks to her father's old-school whips being featured in early 2000s music videos (including Ciara's "Goodies.") At just 10 years old, Mulatto decided she wanted to be a rapper.
Years of performing at festivals and fairs earned her a spot on the Jermaine Dupri-helmed rap reality show, The Rap Game, where she won the show's first season in 2016. After the show, Mulatto passed on a record deal with Dupri and took her career into her own hands, doing press and shows around Georgia while working on new music. From then until now, she's released multiple projects: Miss Mulatto, Latto Let Em Know, Mulatto and 2019's Big Latto.
This year was a rebirth of sorts, as her January single "Bitch From Da Souf" racked up millions of streams, revealing her as a young adult with an edge and touch for wordplay that evolved from her teenage years. Her music is sharp and lyrically strong, touching on everything from sexual freedom to getting money and never settling. The offerings on Big Latto display real potential. She's a young rapper who is sure of herself and unafraid of what lies ahead.
Catch up with Mulatto's career in this week's edition of XXL's The Break.
I grew up listening to: "My dad had Tupac playing all the time. Bone Thugs, some N.W.A—he liked West Coast shit so I grew up listening to that. He was big on Left Eye. When Nicki [Minaj] came out, that was the biggest thing I remember. In 5th grade, I cut my hair in bangs, did the pink highlights, everything. I remember when Nicki came out, her impact on our generation. Nicki is the G.O.A.T., fo sho'."
My style's been compared to: "2 Chainz. I feel like thats some Southern shit. People been saying Slim Dunkin. I don't really get compared to females because of the beats I pick [and] the bars that I use. I still be on some feminine stuff, but its mainly raw. I got this tomboy type of thing, too."
My standout records to date have been: "'Bitch From Da Souf' for sure. 'South Beach Freestyle,' the diss song ["Response Diss" to The Rap Game contestant Young Lyric]. That's gotta be the top three."
My most slept-on song: "'Hold It Down.' It was about people changing on you. It was at a time where I had just started doing online private school. I was losing friends and learning what it means when people say 'My dog turned into a snake'. It was me first-hand experiencing that at a young age. Not even just friends—people in the industry lying to you. It's real shit. You can't party to real shit, you can't turn up to real shit. The real shit always gon' get slept-on. But people wanna feel that energy."
My standout moments to date have been: "Rolling Loud (Miami) was one of my personal goals. I was excited for that."
Most people don't know: "I was a drag racer. And even though I don't drag race, we still go to all the races. People think its a White thing. It be all the dope boys, people pulling up with grills. The last one I went to, Derez DeShon was drag racing."
I'm going to blow up because: "I'm in my own lane. It's a lot of young females right now, but I feel like I'm in my own lane. I really don't feel like I'm competing with nobody. Just because you the same gender and same age as someone, I don't feel like that means you competition.
I'm going to be the next: "I'm going to be Mulatto."
See 20 of Your Favorite Rappers Naming Their Favorite Rappers