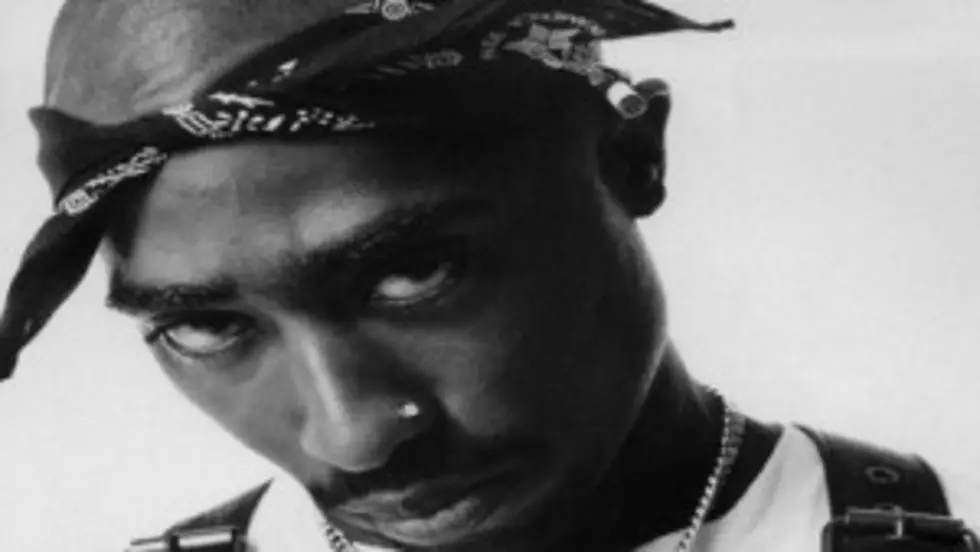 Money B Speaks on Alleged Tupac Sex Tape
A man is offering to pay up to $1 million for the unreleased 2Pac song that be heard in the background of the alleged sex tape featuring the deceased rap legend.
According to TMZ—the gossip site that reported about the video after screening it last Monday (October 3)—the CEO of anti-hangover drink, NOHO, wants to use the track as the theme for his company and has already reached out to acquire the rights.
The footage was shot at a house party in 1991, and supposedly features 'Pac with his shirt off and his pants down, receiving oral sex from a woman, while smoking drinking and rhyming along to the song in question. [View video stills from the tape here]
The rap icon's friend, Money B from Digital Underground, also appears in the five-minute clip.
When asked by TMZ about the tape, Money confirms it's existence and says that he knew the footage would eventually find its way to the public.
"I didn't know who had it, but I knew it was out there," he revealed, "so, I'm not surprised."
As previously reported, Tupac's mother, Afeni Shakur and the rapper's estate have threatened to file a lawsit against anyone thinking of releasing the video. —Elan Mancini