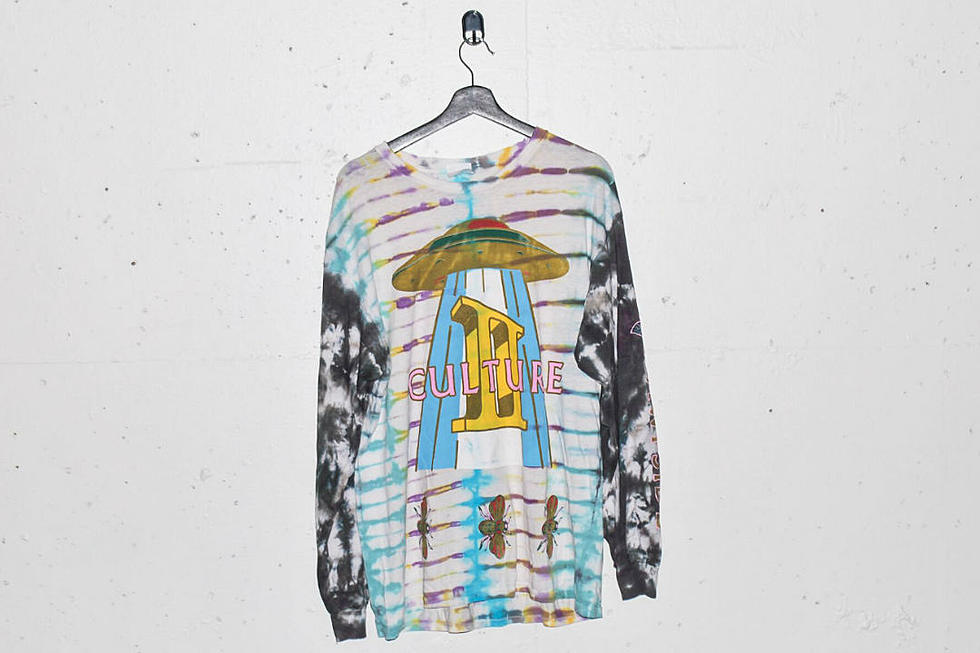 Migos to Release 'Culture II' Merch at RSVP Gallery
Bravado
Today, Migos look to continue the push of their latest album by unveiling a brand new Culture II merch capsule collection in collaboration with Saint Luis designer Patrick Matamoros. Themed after the group's No. 1 album, the collection offers a wide range of styles and garments, inspired by one of Migos' favorite high-end brand, Gucci.
Releasing exclusively at RSVP Gallery in Downtown Los Angeles, the Migos by Saint Luis capsule collection includes—hoodies, long sleeve shirts, graphic t-shirts, 3/4 baseball tees, zip-up sweatshirts, crew neck sweaters and more. Done in partnership with merch leaders, Bravado, the collection embodies all the luxury of Culture II with a hint of rock'n'roll. Featuring premium vintage blanks, tie-dyes and specially washed fabrics, the collection's graphics features tigers, spaceships, roses and Culture II branding.
Items from the Migos apparel capsule collection by Saint Luis will range between $100 to $500. Launching today, Thurs., Feb. 15, at Virgil Abloh and Don C's RSVP Gallery, the collection will be exclusive to those in Los Angeles.
In related Migos news, the Atlanta trio recently released a Tidal documentary highlighting the group's explosion onto the scene since releasing the first Culture project.

The 25 of the Best Sneaker Releases of 2017