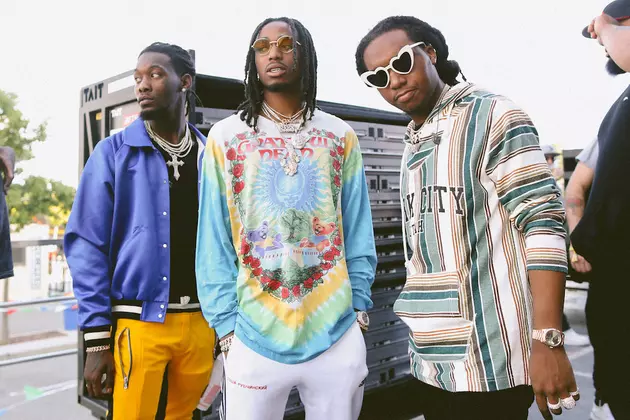 Migos Will Be First Guests on MTV's 'TRL' Reboot
Garrette Bruce
It's almost impossible not to get a little nostalgic when thinking about TRL, but the MTV reboot's choice to book Migos as the first guest is certainly helping bring the beloved program up to date in 2017.
According to Variety, Migos have been tapped to perform on the inaugural episode of the program's new era along with Ed Sheeran. The first episode will broadcast from MTV's signature Times Square studio on Oct. 2.
The show's highly anticipated reboot has recruited rapper and actor D.C. Young Fly to host, with the support of a crew made up of social media influencers and co-hosts like Eva Gutowski, Gabbie Hanna, Gigi Gorgeous, Amy Pham, Erik Zachary, Lawrence Jackson and Tamara Dhia, and correspondent Liza Koshy.
Most recently, Migos' Quavo graced the stage at the iHeartRadio Music Festival in Las Vegas, surprising fans as part of DJ Khaled's star-studded set alongside Chance the Rapper, French Montana, Travis Scott and more. Considering the trio is known for their high-energy performances, TRL should prove to be no different.
See 25 of the Best Hip-Hop Projects of 2017 (So Far)