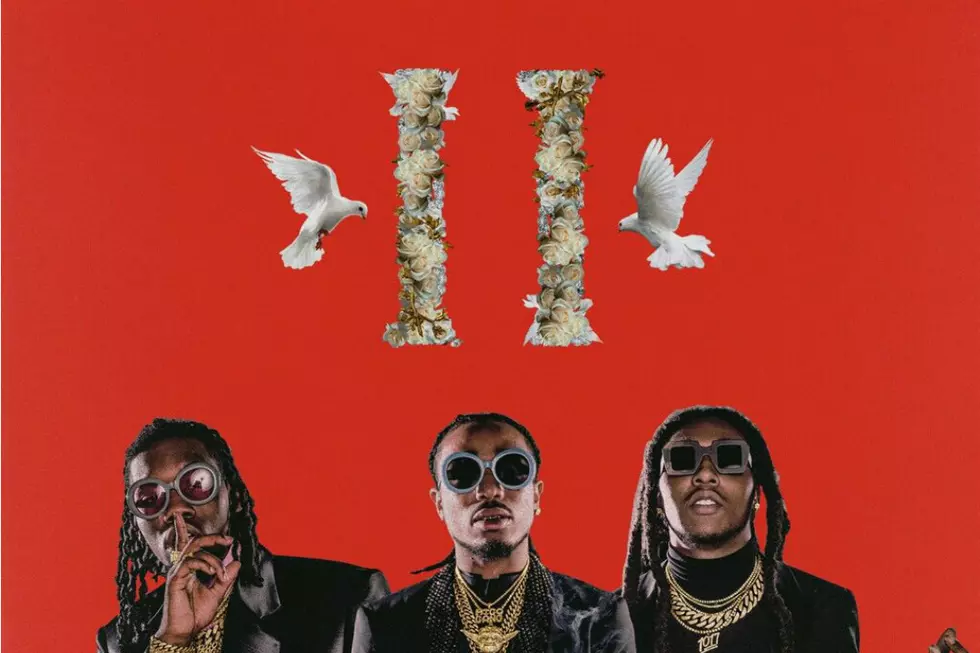 Migos' 'Culture II' Album Lands at No. 1 on Billboard 200
Quality Control
Migos continue to do big things. On Sunday (Feb. 4), the folks at Billboard reported that the group's latest album, titled Culture II, has debuted at No. 1 on the Billboard 200 albums chart.
According to the outlet, Culture II moved 199,000 equivalent album units in its first week of release, with most of that total being derived from streams. The Atlanta rap trio sold 150,000 streaming equivalent units, or, 225.6 million audio streams during the album's first week. 38,000 additional units were sold through traditional album sales, while another 11,000 of the units came from track equivalent units.
As the music site reports, Migos are just the fifth rap group to earn two No. 1 albums, with the preceding four including the likes of Beastie Boys (four), A Tribe Called Quest (two), Bone Thugs-N-Harmony (two) and Eminem's D12. Obviously, that's pretty good company.
In related news, it looks like Kendrick Lamar's DAMN. album received a big boost from the rapper's performance at the 2018 Grammy Awards. The project moved 31,000 equivalent album units last week, which is a 31 percent increase from the week before.
See New Music Releases for February 2018