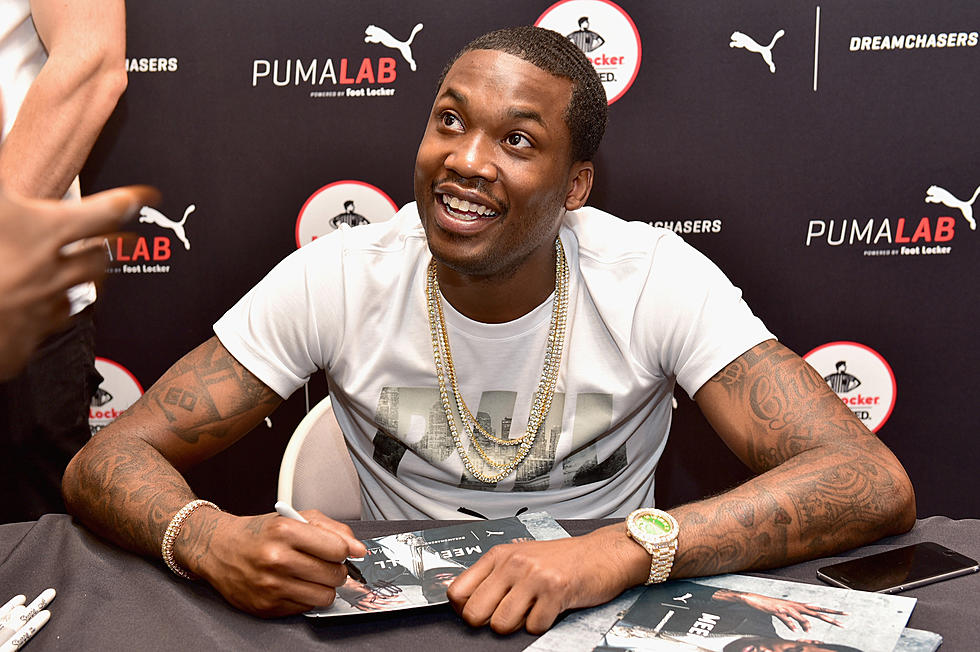 Meek Mill Shares Video of Himself Falling Down the Stairs at His Mom's Crib
Lisa Lake, Getty Images
Meek Mill took an L in private, but he decided to let the whole world see it. The Dreamchasers founder shared a video of himself falling down the stairs at his mother's home in Philadelphia, which you can view above.
"They spoke a L into existence," Meek wrote. "😂😂😂😂 leaving out my mom house was tragic for me! Icey ass steps!!! U fall get right back upppp! 😂😂 I ran I thought a ghost pushed me! I might sue yeezy! 😂 SINCE YALL WANNA SEE ME FALL SO BAD!!!!"
Meek was having plenty of fun with his own misfortune as an audible laugh can be heard while he watches the footage. The Maybach Music Group artist also shared a video of him going back up the stairs in which he was much more careful about walking on the snow.
The "R.I.C.O." artist seems to be in very good spirits following his much publicized breakup with Nicki Minaj. After months of rumors, the couple officially split last week. Nicki confirmed their breakup via social media.
"To confirm, yes I am single," she wrote. "Focusing on my work & looking forward to sharing it with you guys really soon. Have a blessed New Year. Love u."
The relationship reportedly ended because Nicki felt like Meek was not paying enough attention to her. TMZ said the two had a big argument while visiting the Turks and Caicos Islands that led Nicki breaking things off with Meek.
133 Rapper-Launched Record Labels From the Past and Present