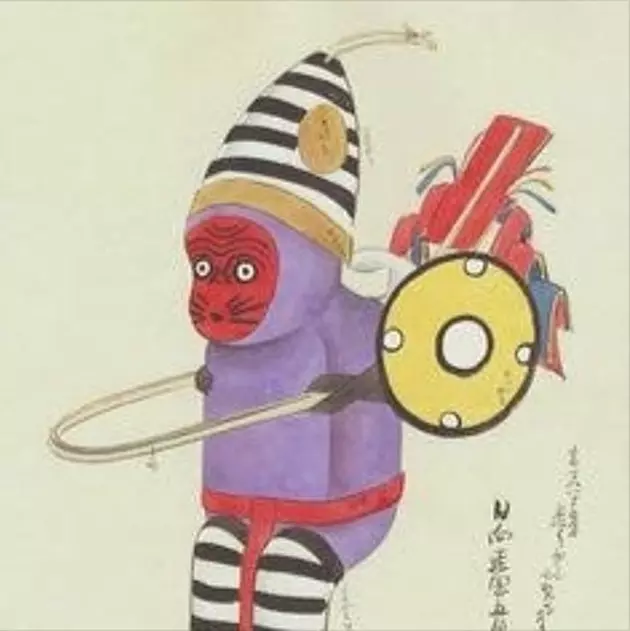 Madeintyo Drops New Beat Tape 'Kanazawa-Bunko'
Madeintyo via SoundCloud
Madeintyo wants to make sure his 2017 follows up to his breakout 2016 year, and he's already stacked up a lot on his plate. After welcoming his first child back in January, the "Uber Everywhere" hitmaker is diving back hard into his music again, having just released his latest Kanazawa-Bunko beat tape, which falls into his Japan train stop series.
The 25-year-old rapper dropped the tape on his SoundCloud page, which follows in the footsteps of his Yokosuka-Chou beat tape from 2015. The 10-minute track features a total of three unheard instrumentals, which were actually made years ago in honor of Japan's different train stops. The three beats vary in sound, showing off his versatility when it comes to creating beats.
"Been working on these beat tape series for years now, just picked it back up. Every stop will get a tape until we reach Tokyo," he wrote on Twitter to fans.
Other impending beat tapes include Kanazawa-Hakkei (Keikyu), Kamiooka, Yokohama, Keikyu Kawasaki, Keikyu Kamata and Shinagawa before hitting Tokyo, which is where his name stems from. (He lived there for a couple years when he was young.)
The rapper is hoping to earn a slot in the 2017 XXL Freshmen class this year, for which he pitched himself back in late March. After the year he had back in 2016, fans are hopeful he'll have a shot at landing one of the slots.
Take a listen to Madeintyo's Kanazawa-Bunko tape below.
Fans Name Rappers They Think Will Blow Up This Year