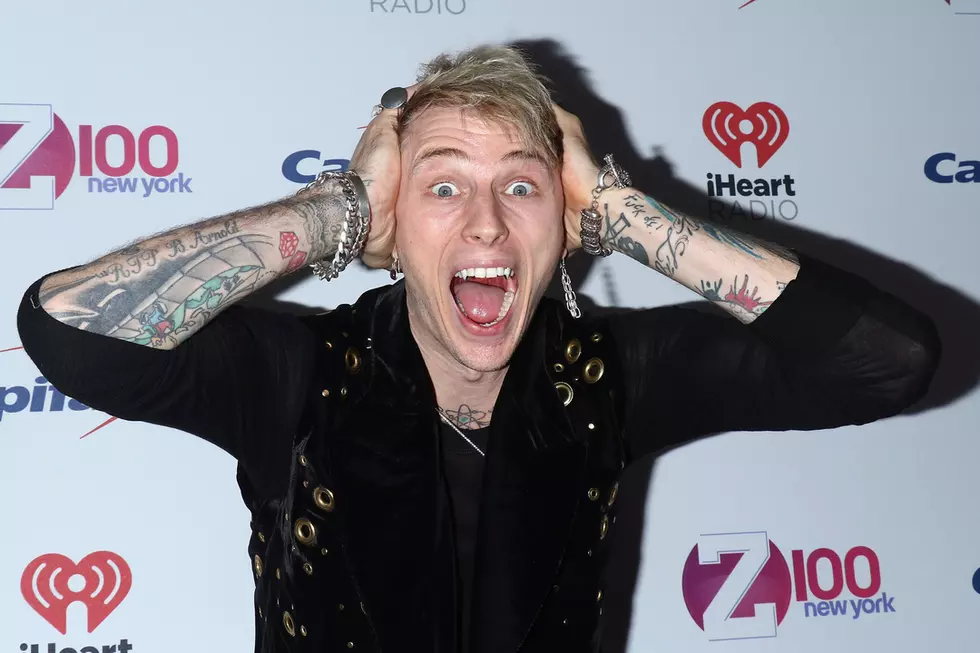 Machine Gun Kelly Speaks Out After Suffering Chest Pains at Florida Concert
Jim Spellman, WireImage
Machine Gun Kelly suffered severe chest pain during a recent show at the Seminole Casino in South Florida. The Ohio rapper decided to speak on his health scare and share a video of what went down after reports of the incident emerged over the weekend.
"For those who saw the TMZ post, here is what happened last night: i took some serious damage to my chest plate/ribs this week and during our 6th song last night I collapsed backstage and thought i was having a heart attack," MGK wrote. "what they didn't report, was that i went back out and finished that show cuz we're fuckin champions and it was my 27th birthday and nothing can take me away from the stage. 😈🏥🚒💯💪🏽 #AlphaOmega #EST #XX #YoungGunner."
MGK is currently filming a movie called Captive State. The MC suffered his chest and rib injuries while performing his own stunts for the film.
Hopefully MGK's recovery goes smoothly since he has a lot on his plate. In addition to his acting gig, the rapper is also set to release a new album titled Bloom on May 12. Check out the tracklist below and watch MGK's behind the scenes look of his health scare.
Machine Gun Kelly's Bloom Tracklist
1. "The Gunner"
2. "Wake + Bake"
3. "Go for Broke" Feat. James Arthur
4. "At My Best" Feat. Hailee Steinfeld
5. "Kiss the Sky"
6. "Golden God"
7. "Trap Paris" Feat. Quavo and Ty Dolla $ign
8. "Moonwalkers" Feat. Dubxx
9. "Can't Walk"
10. "Bad Things" (with Camila Cabello)
11. "Rehab"
12. "Let You Go"
13. "27"
Here Are the 2017 Hip-Hop Music Festivals You Need to See