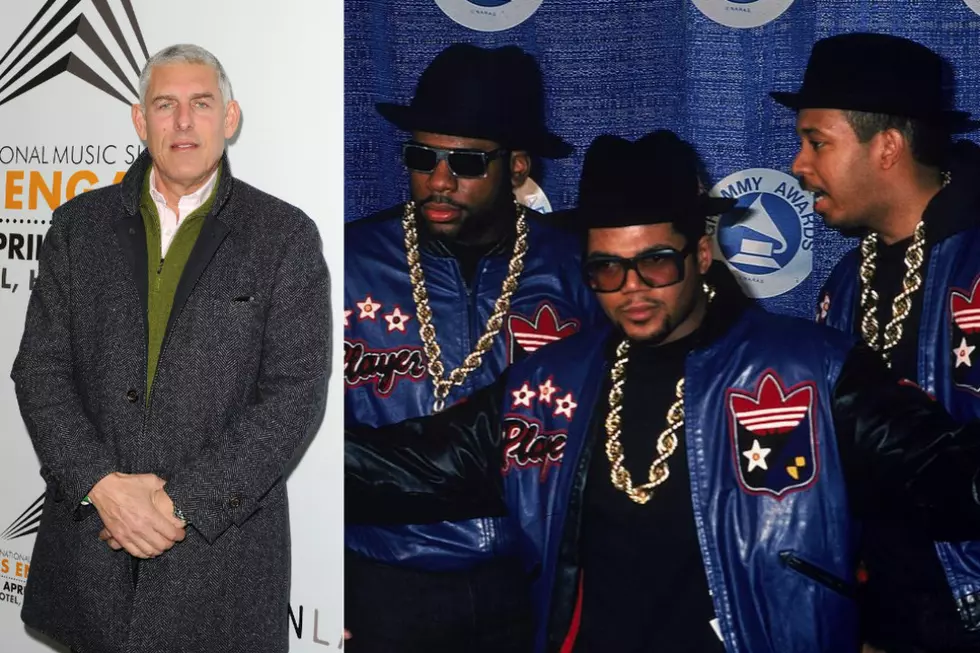 Lyor Cohen Tells Story of Saving Doomed Run-DMC Concert During 2018 SXSW Keynote
Angela Weiss / Hulton Archive, Getty Images (2)
All heroes don't wear capes, and Lyor Cohen recently proved this point on Wednesday (March 14), during his speech at the 2018 SXSW Music Festival in Austin, Texas. During his address, the storied music exec revealed a time he cleverly saved a Run-DMC show in the U.K. from sure disaster.
Lyor set the scene by retelling his start in the music business. Upon his initial arrival to New York, he was met with a dire situation, when he was thrust into the position of Run-DMC's road manager and made to hop on a plane to Europe the same day.
But the group ran into some big issues at their show in the London when someone forgot to bring the group's records on the flight. So, Lyor came up with a plan.
"I was backstage with [Run-DMC] incredibly worried for our lives," recounted Lyor. "Suddenly a light bulb went off in my head and I said I'll be right back."
What happened next was pure genius. Lyor told the crowd the group wanted to give autographs to people who brought Run-DMC records to the show. After they were confiscated, the group, unbeknownst to the concertgoers, put on a show using vinyl provided by the crowd. And all was well.
It's ingenuity like this that has made Lyor a leader in the music industry for decades. After leaving 300 Entertainment in December 2016, Cohen was named Head of YouTube Global Music. During his keynote speech he also spelled out the company's plans of expansion.
"We're going to collaborate and work closely with our label partners to understand their priorities so we can help promote and break artists," he said. "Breaking artists is my drug and now, here at YouTube, I can do so on a massive, global scale."
Check out Lyor's speech in full below.
Check Out the 2018 Hip-Hop Music Festivals You Need to See