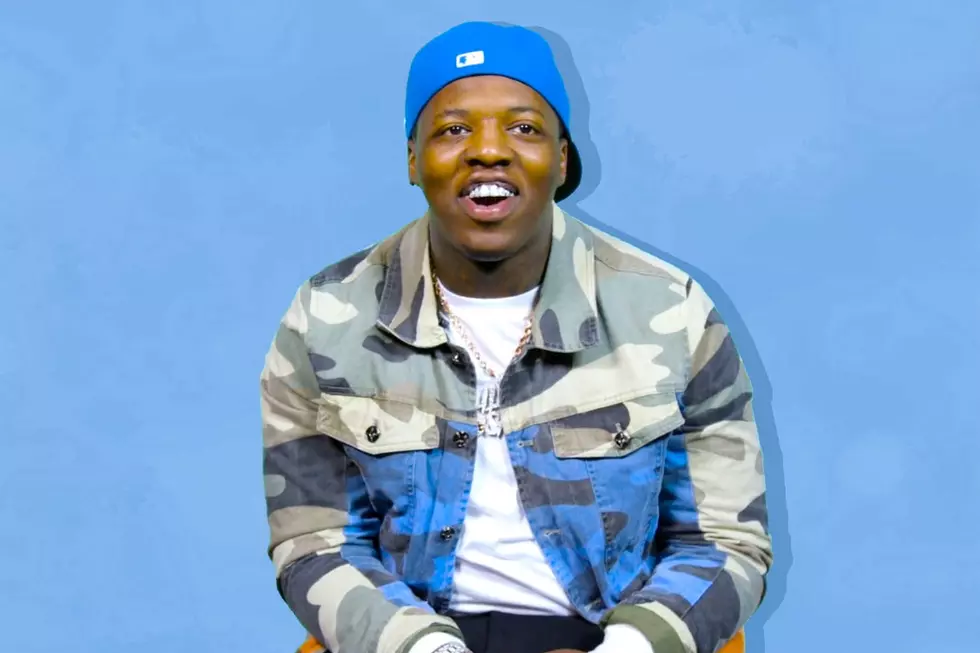 Lil Zay Osama's $60,000 Dream Watch Means Everything to Him
XXL
Lil Zay Osama abides by the codes of the streets. Guided by hood politics, the 21-year-old native of the south side of Chicago has crafted a career based on keeping it real and raw. "People want to hear the truth," he tells XXL in the latest episode of Who Am I? "People want to be able to relate to your music. A lot of rappers ain't got that."
Fans of Lil Zay Osama, who have grown accustomed to the emerging rapper's tales from the trenches, were blessed with the release of his debut project, Hood Bible, in October. The effort details many of the trials and tribulations Zay has dealt with throughout his journey. "Hood Bible is about me, my life story and everything I been through," he says of the 14-track project featuring guest appearances from Lil Tjay, Lil Durk and Marlo.
Prior to garnering attention with records like "Change Up," "Pain" and "Trencherous," being co-signed by Meek Mill and locking in a record deal with Warner Records, Osama envisioned a way out of the harsh reality he faced growing up on his side of the Chi. The "Percocet Crazy" rapper, who cites his influences as his brother and Lil Wayne, brought his dreams to fruition by not only becoming a successful rapper, but by also dropping almost $60,000 on an Audemars Piguet watch. "My AP is everything, man," admits the "No Love" rapper, who grew up listening to 50 Cent and Justin Bieber. "This was like a dream watch for me."
Get better acquainted with Lil Zay Osama by checking out his Who Am I? video below.
See Every XXL Freshman Cover Since 2007