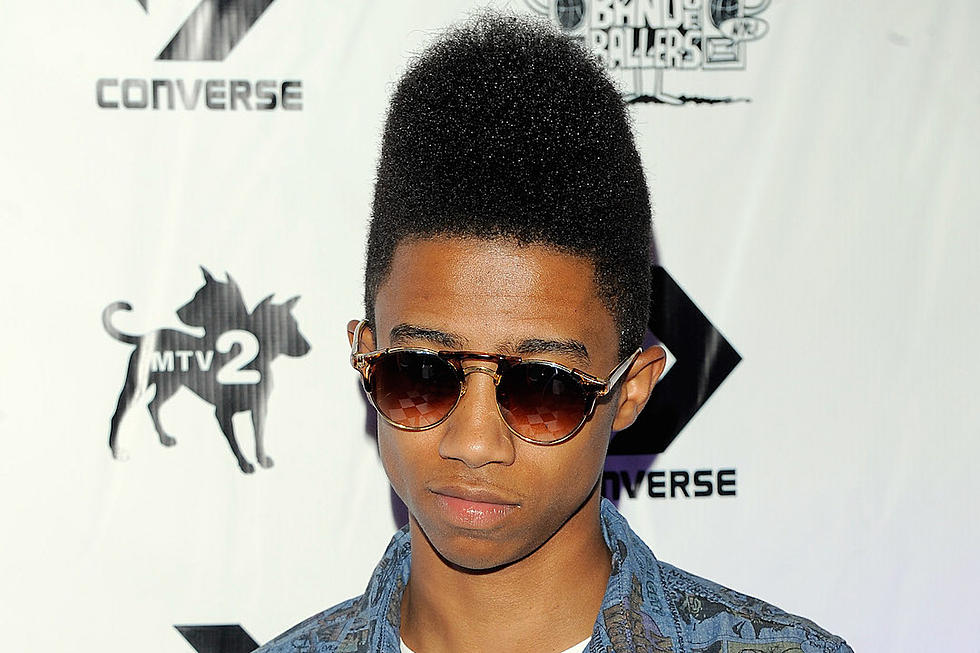 Lil Twist Sentenced to a Year in Jail
Jemal Countess, Getty Images
Lil Twist has been sentenced to one year in prison for assaulting former Nickelodeon star Chris Massey. The rapper was sentenced on Wednesday (Nov. 30) after pleading no contest to six charges, according to TMZ.
The Lil Wayne protege was originally charged in March 2015 for the attack, which took place in November 2014. Lil Twist faced six felonies for allegedly breaking into actor Kyle Massey's house and beating up his brother Chris with brass knuckles. The Los Angeles County District Attorney hit Lil Twist with charges of burglary, making criminal threats, grand theft, battery and two counts of assault with a deadly weapon.
The one-year sentence is not too bad for Lil Twist. He could have faced up to 25 years if convicted of all charges. He also did not endear himself to the judge by missing a court date just a few months ago, which led to more legal drama.
Lil Twist ended up getting arrested for failing to appear in court for his assault case. The rapper's lawyer was present, but the judge did not settle for that. Lil Twist eventually showed up to the Los Angeles courthouse, but he was arrested and booked upon his arrival.
Unfortunately for Lil Twist, he has become more known for his rap sheet than his rap career. It looks like it will take a dramatic comeback upon his release from prison to change that.
134 Rapper-Launched Record Labels From the Past and Present