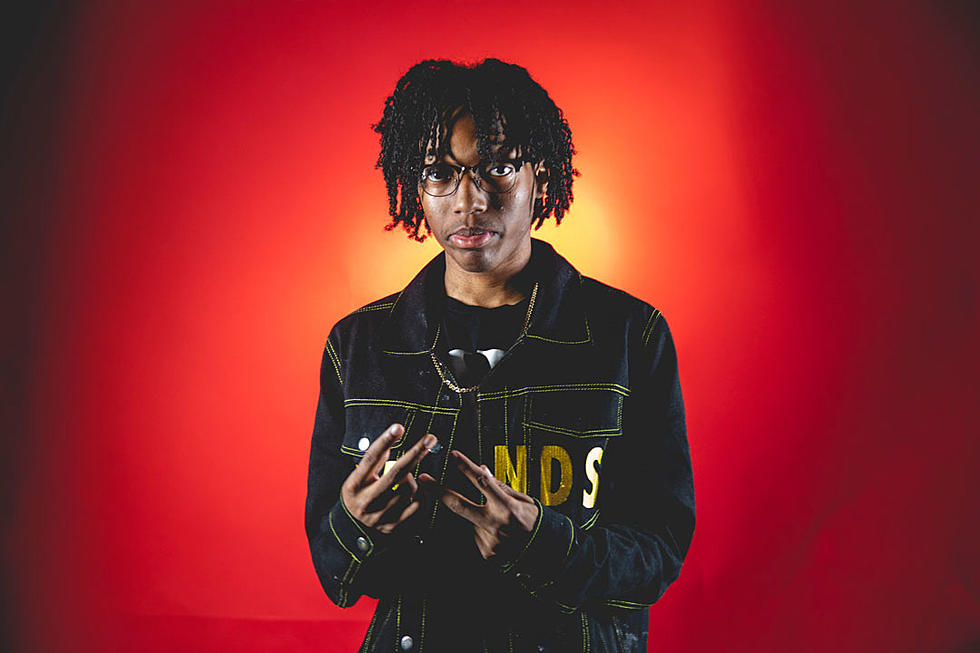 The Break Presents: Lil Tecca
Ron Downes Jr.
In a matter of months, Lil Tecca has garnered millions of listeners and produced a certified hit. After putting up numbers on SoundCloud and YouTube with drops like "Love Me," the Caribbean-flavored "My Time" and "Count Me Out," the 16-year-old artist made his first appearance in the top 40 of the Billboard Hot 100 with "Ran$om." The song has so far peaked at No. 26 on Billboard's flagship song chart. The Cole Bennett-directed video that accompanies the bouncy tune has amassed more than 40 million views in less than two months.
A native of New York, the Queens rapper says he grew up listening to artists like Michael Jackson, Lil Wayne, Meek Mill and Speaker Knockerz. Yet he considers Chicago's drill music to be his biggest influence. Inspired by the seemingly carefree approach to crafting music displayed by the likes of Chief Keef and Lil Durk, Tecca, whose melodic flow raps about girls have been compared to A Boogie Wit Da Hoodie, developed an individualistic attitude that has become a key factor in his music.
Tecca expects to drop his first official project this summer. With the forthcoming release, he wants fans to understand that not only did he do things his way, but that he also aimed to please them. The emerging rapper says he'll make sure to handpick every song featured on the project.
Learn more about Lil Tecca in the latest installment of XXL's The Break.
I grew up listening to: "Michael Jackson, Lil Wayne, Meek Mill, Eminem, Lil Durk and Speaker Knockerz."
My style's been compared to: "People compare me to A Boogie Wit da Hoodie. That's all they compare me to. I take it as a compliment. I think A Boogie is good."
My standout records are: "My standout records are probably 'Love Me,' 'Ran$om' and 'Did It Again.' Right now, those are the ones that stand out to the new people. The people that know about me would say other songs like 'Grammy Freestyle' and 'Molly Girl.'"
My most slept-on songs are: "'Grammy Freestyle' and 'Molly Girl,' because, I don't know, people just not waking up to it. They just not checking for it. Those songs are my type of songs. They are like my favorites to listen to."
My standout moments to date have been: "The Lyrical Lemonade show and the 'Ran$om' video."
Most people don't know: "I don't think most people know where I'm from. People don't understand. Some people think I'm from Long Island and they don't understand that just because I lived in Long Island for a few years don't mean I'm from there. When I moved to Long Island and people asked me where I was from, I said 'Queens.' That's not going to switch up, no matter how long I lived in Long Island."
I'm going to blow up because: "I don't care about blowing up."
I'm going to be the next: "Tecca."
See Photos of Every XXL Freshman Ever Inducted Into the Freshman Class Over the Years