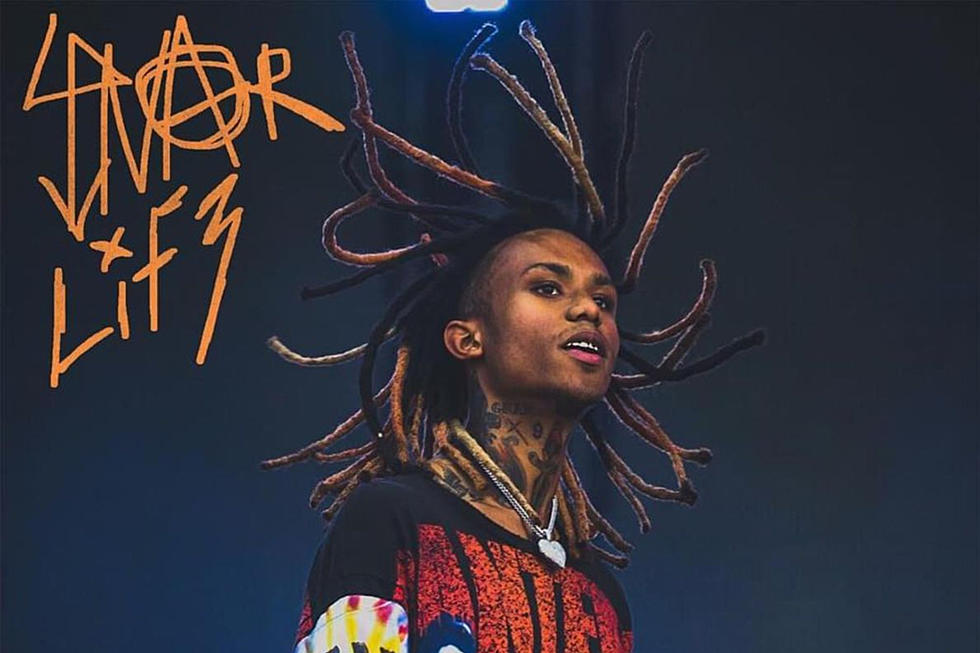 Lil Gnar's 'Gnar Lif3' Mixtape Tracklist Features Idk and More
Quality Assured ENT
Rising Atlanta rapper Lil Gnar is dropping a mixtape titled Gnar Lif3 on Friday (Sept. 21) and recently tweeted the front and back covers, revealing a tracklist featuring several likeminded rock-rap synthesists.
The 11-track mixtape release includes two appearances from "Nowadays" rapper Lil Skies, with whom Gnar dropped the singles "Drop Top Benz" in May and "People's Champ" in June. Gnar Lif3 also sports one feature from Idk (a.k.a. Jay IDK) and a closing track with Brooklyn's Zillakami.
In his tweet revealing the covers, Gnar tagged Blink 182 drummer and frequent hip-hop producer Travis Barker, whose full role on the project is unclear. A snippet of "Sick in the Head," track eight of Gnar Lif3, emerged in August and was credited online to Gnar and Barker.
Gnar Lif3 will be the rapper's first mixtape since signing to Capitol Records in April. He released a joint EP with frequent Suicideboys collaborator Germ titled Big Bad Gnar Shit in February.
Last week, Gnar dropped the project's lead single "Gnarcotic Gang" and an accompanying music video. Check out the full Gnar Lif3 tracklist below, where you'll also find the front cover.
Lil Gnar's Gnar Lif3 Mixtape Tracklist
1. "Ice Out (Intro)"
2. "Grave!" featuring Lil Skies
3. "Mothership"
4. "Batmane"
5. "455"
6. "Drop Top Benz" featuring Lil Skies
7. "Laker Guap"
8. "Sick in the Head"
9. "I Don't Sell Dope" featuring Idk
10. "Gnarcotic Gang"
11. "Man Down" featuring Zillakami"
63 Hip-Hop Artists Who've Gone Gold in 2018