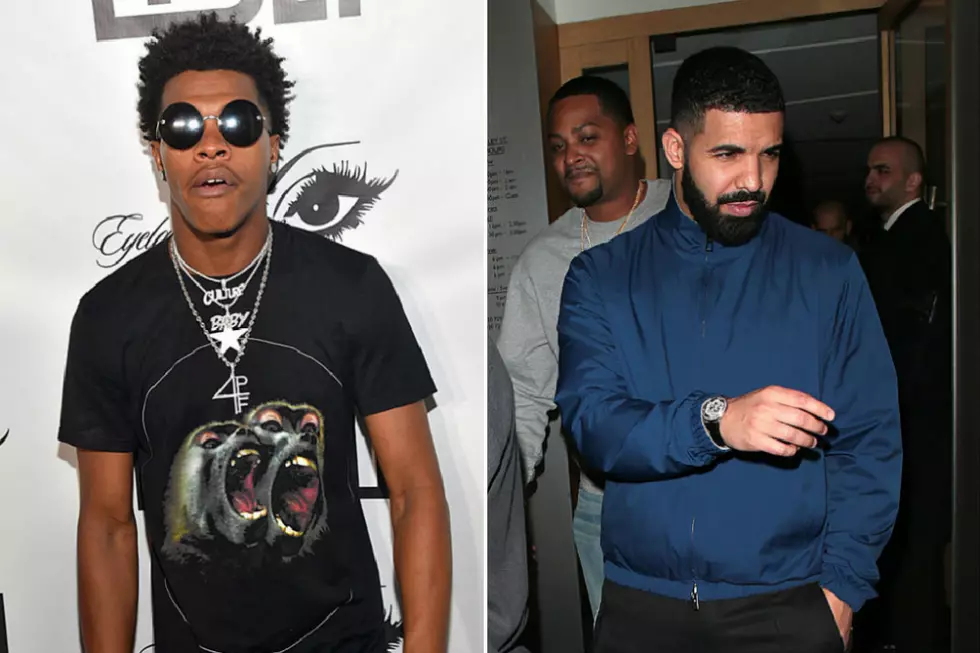 Lil Baby and Drake Flex Hard on New Track "Pikachu (No Keys)"
Prince Williams / Ricky Vigil M, Getty Images (2)
Lil Baby and Drake's collaboration which was originally released on SoundCloud under the title "Pikachu (No Keys)" has now officially dropped as "Yes Indeed."
Quality Control rapper Lil Baby's career is growing up right before our eyes. For his latest act, he taps Drake for the heavy-hitting new track "Pikachu (No Keys)."
A snippet of the track first made its way to the internet on Sunday (May 6), after someone captured video of it being played in an Atlanta club both rappers were in attendance at. Lil Baby later added more fuel to the fire when he tweeted:  "Imagine Me And Drake Droppin A Song."
Well, we finally have the track and it bangs. The song was premiered Saturday night (May 12) on OVO Sound Radio. Produced by Wheezy, the menacing instrumental features rumbling bass and cinematic chords.
Drizzy goes first establishing a fast flow. "The dash, it's digital, the schedule busy/My head in a hoodie, my shorty a goodie," he raps. "My cousins are crazy, my cousin's like Boogie/Life is amazin', it is what it should be/Been here for ten but I feel like a rookie/I tell her, 'look up' 'cause it's snowin' in Tootsie's/Booked for three years, man you can't even book me/It's me and Lil Baby, this shit goin' crazy."
After a short chorus, Baby chimes in. "Cartier glasses, I won't even peek at you/Yellow Ferrari like Pikachu/I got 'em waitin' and watchin' what he gon' do/Tryna peep what I do, tryna steal my moves/$2,500 for a new pair of tennis shoes/The same price, I could make them youngins come and finish you," he raps.
It looks like the song will appear on the "Southside" rhymer's new album Harder Than Ever. Drake is prepping the release of a new album as well which is scheduled to drop in June.
Listen to Lil Baby and Drake's new track "Pikachu (No Keys)" below.
See New Music Releases for May 2018