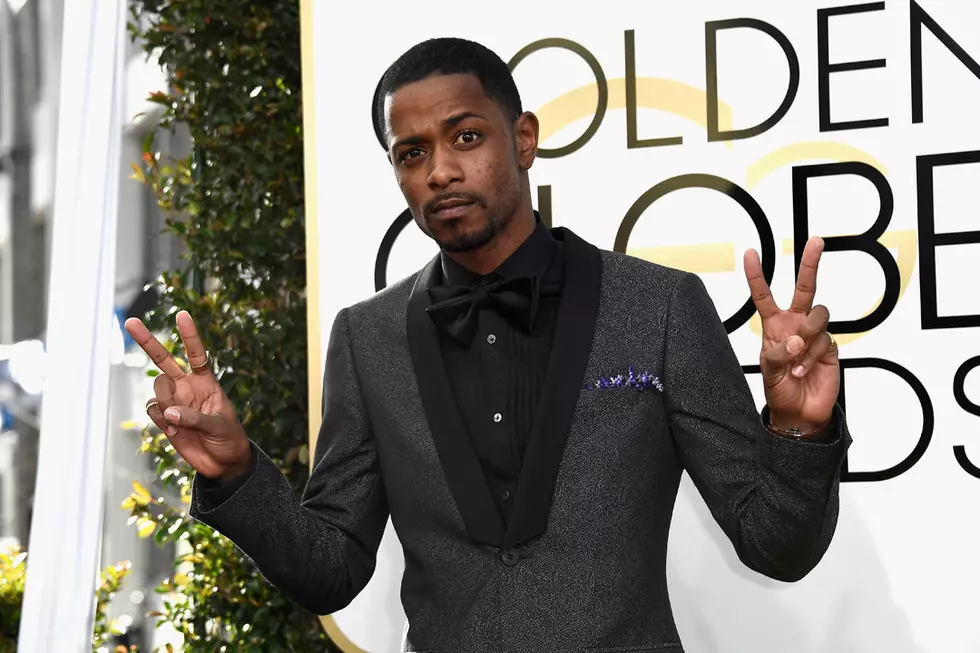 'Atlanta' Star Lakeith Stanfield Tweets Migos Are Garbage
Frazier Harrison, Getty Images
Migos got a huge co-sign when Donald Glover shouted them out at the 2017 Golden Globe Awards. Childish Gambino's love for Migos even helped the group land some television gigs. However, Glover's Atlanta co-star Lakeith Stanfield does not share the same appreciation for Quavo, Offset and Takeoff.
"Time to be honest," Stanfield wrote yesterday (Feb. 7) in a since-deleted tweet. "Migos are garbage."
"Damn, Makonnen!" Quavo said. "They supported him?" Offset followed that up by saying Makonnen got support "because the world is fucked up." Takeoff added, "This world is not right."
The group claimed they had no problem with gay people, but appeared to be bothered by Makonnen's revelation.
"We ain't saying it's nothing wrong with the gays," Quavo said. But the rapper asserted that it hurt Makonnen's credibility since the "Tuesday" rapper was "talking about trapping and selling Molly, doing all that."
Migos tried to do some damage control following the interview by releasing a statement in support of Makonnen. Much of the social media response deemed it to be a disingenuous apology.
Stanfield's tweet was a brutally honest assessment of Migos' music. In an interview with XXL, he criticized modern hip-hop for being boring and lacking creativity.
40 Hip-Hop Albums Turning 20 in 2017