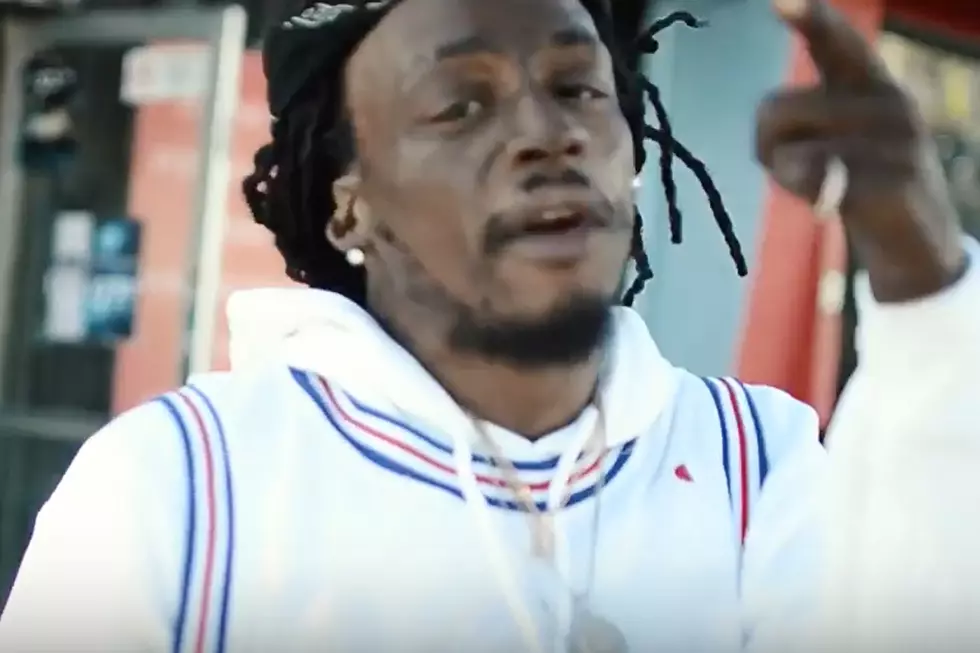 Koran Streets Wins Big in "Know It" Video
Koran Streets via YouTube
Koran Streets shoots dice, wins big and spits some street advice in his new video for "Know It" featuring Kleetus Mitchell. The Berkeley, Calif. rapper shared the newest visual today (March 15), rocking a dope Tune Squad jersey and switching flows in the nearly three-minute visual.
"Been outside since I was fifteen/Catching cases with my brother since fifteen/Young niggas on the corner yelling 'Auntie'/And we goin' deal with anything the game bring/Y'all lil niggas know it/All the real niggas know it/Yeah, the OG's know it/All the dope fiends know it," spits Koran.
It's obvious Koran pulls from real life strife to write his raps. The 26-year-old spent six months in a coma and underwent extensive surgeries after a fire burned his face and body when he was 13. Koran uses his struggles as motivation to achieve more.
This Bay Area representative has been grinding hard to get his name out there this year and it's working. Before this, Koran dropped videos for "Hard" and "Mama House," also on You.Know.I.Got.It. With an LP that was hailed as one of the best rap projects of 2016 and a work ethic to pump out one video after another, Koran Streets is on the way to becoming the Bay Area's next big act.
Check out the video for "Know It" below.
Here Are the 2017 Hip-Hop Music Festivals You Need to See