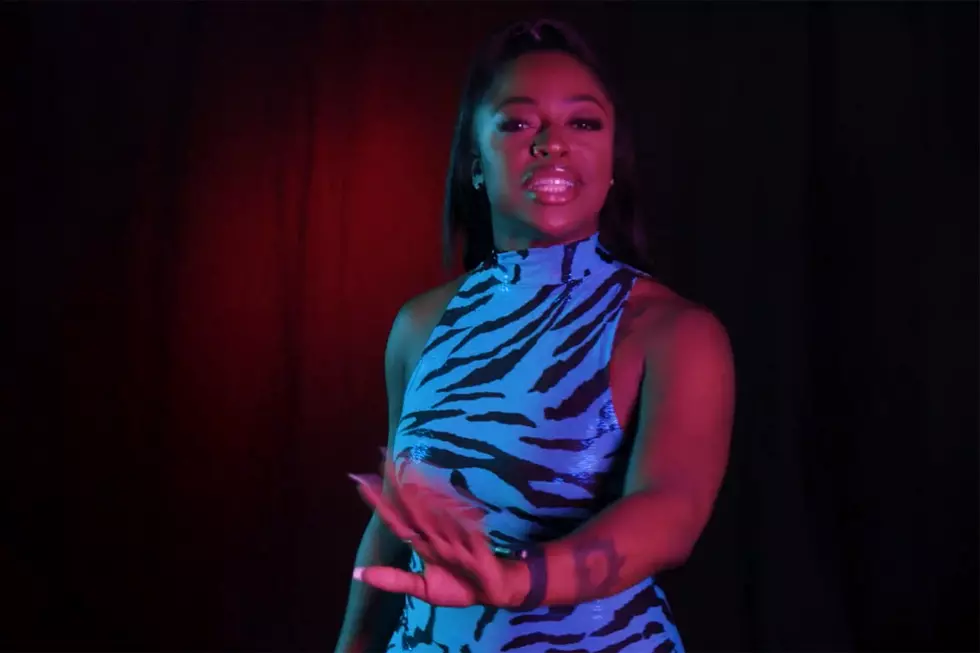 KenTheMan Stays Booked and Busy in New Freestyle
XXL
Megan Thee Stallion isn't the only hot girl out of Texas heating things up this summer. Repping Houston, KenTheMan has been making a name for herself off the strength of her rap skills. The artist behind records like "Lurkin" and "Deserve" and the project Kenny's Back has steadily gained popularity over the years as she's continued to add her own spin to hit songs from certified hitmakers like Drake, Migos and Cardi B, among others. "I like getting on other people's beats because I just be liking them bitches. I be like dang, I could kill that," says the "Houston Love" rapper, who showcases her knack for murdering freestyles in XXL's What I Do series.
"I'm walkin' on bitches like pedestrians," raps the animated MC, who prefers to walk it like she talks it. "Hood bitch, but the pussy good like Samaritans/He said it's super fire, he start callin' it Targaryen/I've been gettin' money, baby, booked like a librarian."
Always down for a challenge, KenTheMan decided to tackle the City Girls-hosted #ActUpChallenge earlier this year. Inspired by the Miami-bred tandem and their top 40 hit "Act Up," the challenge featured mostly female fans uploading clips of themselves kicking freestyles, among other things. The "Some Metro Boomin Type Beat" rapper's contributions to the viral trend landed her on the radar of Quality Control's Pierre "Pee" Thomas, who reposted her rap clip.
"Actually, when I was in the studio," remembers Ken, "No cocky shit, I screamed and woke the whole studio up like, y'all ready to break the internet? And the internet broke for real."
Already accustomed to going viral, KenTheMan has also created a movement of her own for her recent single, "He Be Like." Check her out as she drops bars for XXL's What I Do series below.
See Every XXL Freshman Cover Since 2007