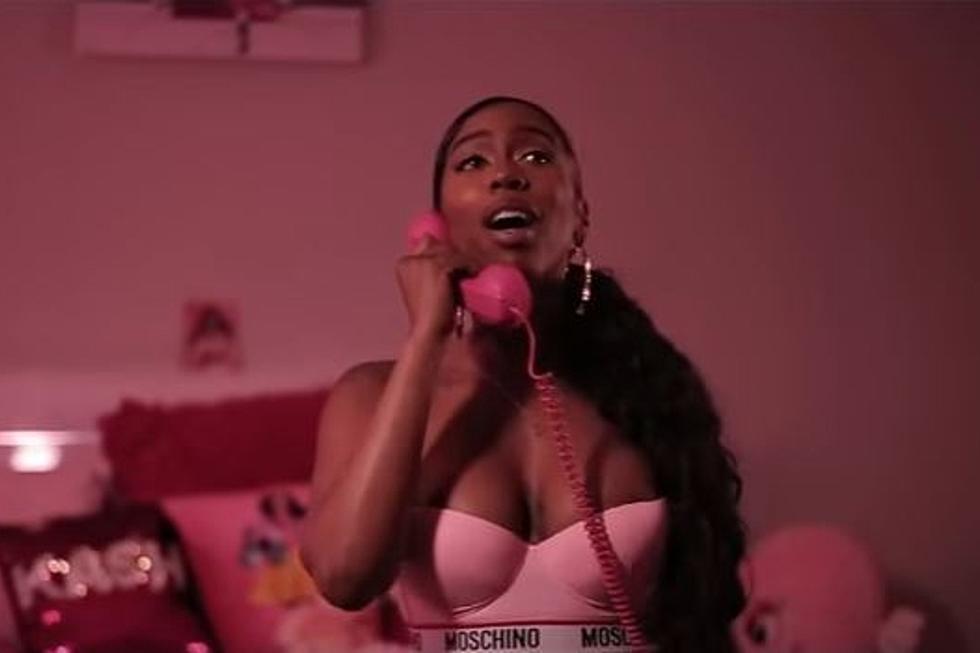 Kash Doll Releases "For Everybody" Video
KD Bratz via YouTube
Kash Doll's new single "For Everybody" is picking up steam. The Detroit rapper's video for the track has already surpassed 1 million views on YouTube.
In the song and video, Kash plays the role of the main chick and the side chick. The former exotic dancer lays out the reality of the situation in a phone conversation.
"I suck and fuck 'em when I want to/Run his pockets when I want/Run his check up at Saks and Fifth/That's what dis good pussy do/Came through on that late night/Sent for me first class flight/Follow me might learn something/Stop tripping might earn something/He won't ever love a square bitch/Baby ,you gone have to share him/Ya nigga been down with OPP/I hate to be the one to tell ya/I seen him in Houston with Lexis/When he leave you he gone text me/And I'ma ask him what that mouth do/I can't help it that I'm dis sexy," Kash raps.
Kash creates a compelling narrative while providing the perspective of the wife and the mistress. Fans may look back at "For Everybody" as the breakthrough song of Kash's career since the momentum does not seem to be slowing down.
If you enjoy the song, make sure to cop it now on iTunes. And If you want to hear more from Kash, listen to her recent guest appearance on Philthy Rich's "Fuck I Look Like."
Watch the "For Everybody" video below.
Fans Name Rappers They Think Will Blow Up This Year