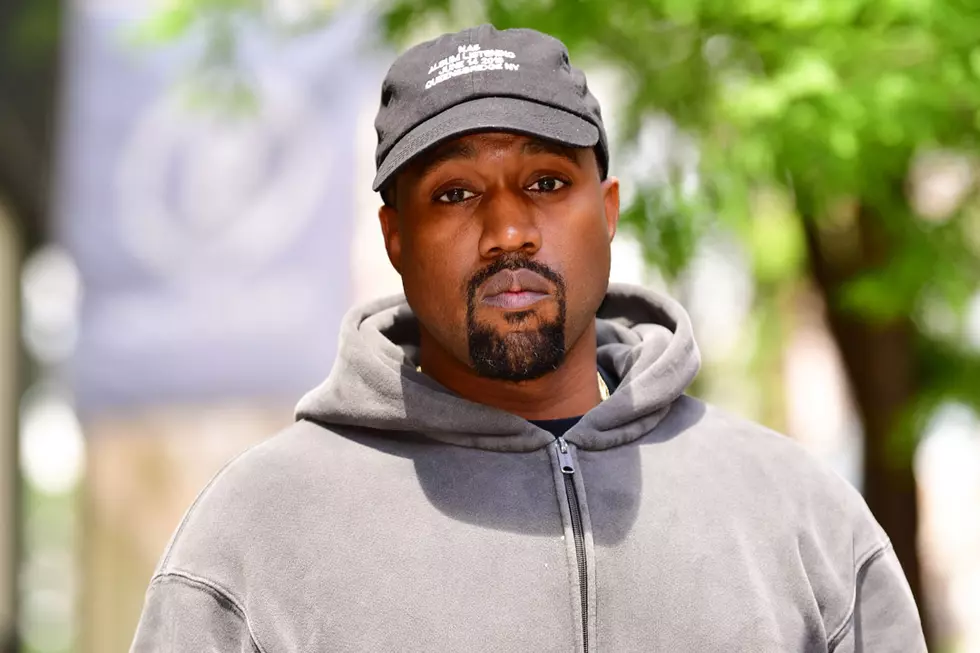 Kanye West Cost 'The Late Late Show' $45,000 Due to Canceled 'Carpool Karaoke' Appearances
James Devaney, GC Images
On the Tuesday (Aug. 7) episode of The Late Late Show, host James Corden chatted with 'Ye's mother-in-law, Kris Jenner, who asked the host why the "All Mine" rapper hasn't appeared on the wildly popular segment. "I can answer this easily," Corden said.
"We've tried. He's canceled, twice. Maybe even three times," Corden continued. "He canceled once as I was turning the corner to his house. I was outside his house and they were like, 'He's not in the zone for it right now. We'll do it another time.'"
To make up for bailing on the show more than once, Kanye reportedly sent Corden a gift basket that included a pair of Yeezy shoes. "He did send me a lovely gift," the host said. "He sent me these incredible flowers in a cube. A cube of flowers, which I'd never seen before, and he sent me a pair of Yeezys."
While Corden appreciated the gifts, they didn't make up for the fact that Kanye's canceled appearances cost the show $45,000. "People were like, 'Woah, they're so expensive," Corden said of the shoes. "And I was like, 'Yeah! They cost my show $45,000."
Check out Corden discussing Kanye's canceled appearances below.
See Photos of Kanye West's Different Looks Over the Years