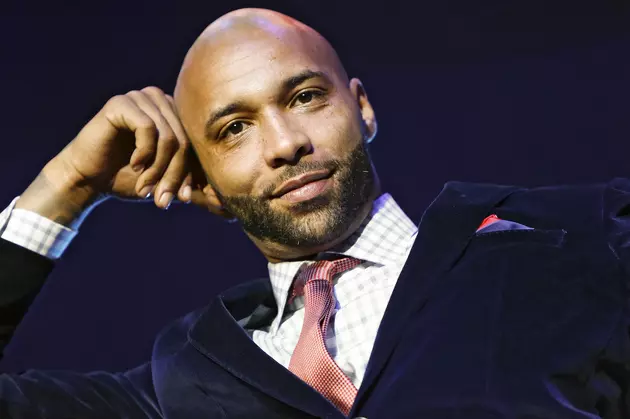 Joe Budden Welcomes His Second Child
Brian Ach, Getty Images
As confirmed in a series of posts on Twitter, Budden and his girlfriend, Love and Hip-Hop's Cyn Santana, have officially welcomed their first child together, with Santana giving birth to a healthy baby boy earlier Friday (Dec. 15).
As pointed out by a fan online, Budden's second child was born on the tenth anniversary of his Mood Muzik 3 release, making the arrival of his son that much more heart-warming. Budden reacted to the happy coincidence, tweeting, "God is Good."
Both Santana and Budden have reacted to the news of their baby boy being born on Twitter, with the couple exchanging loving messages to one another and thanking their followers for their support.
"You were nothing short of amazing & I love you more," Budden posted, responding to a tweet Santana directed at him. "Thank you."
See 20 Hip-Hop Albums Turning 10 in 2017